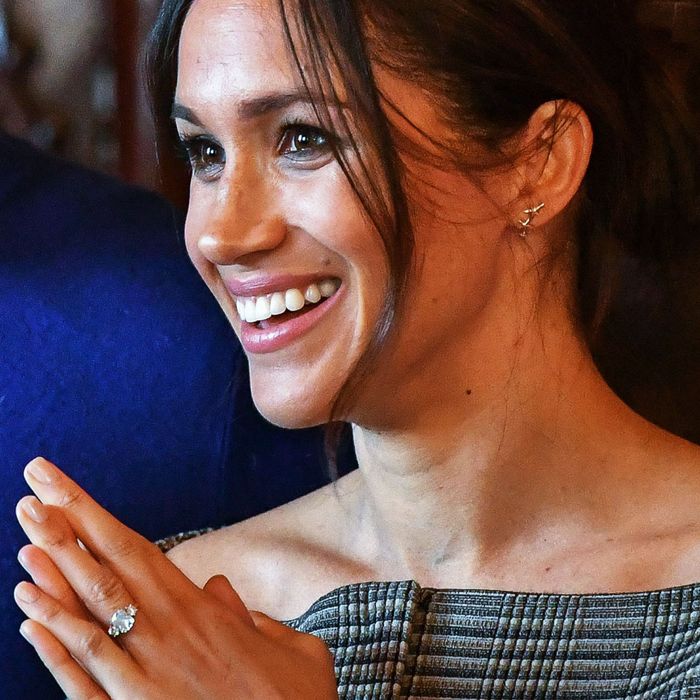 Meghan Markle.
Photo: BEN BIRCHALL/AFP/Getty Images
It's easy to discern from photos that Meghan Markle likes to keep her nails short and ever-so-slightly rounded, and if there's polish on them, it's a neutral shade. With new information from Us magazine, fans of Markle's manicure can now go to the very nail salon where Markle gets her signature style: Nails and Brows.
The salon bills itself as "the first, luxury concept nail and brow styling boutique in London offering both service and expertise," and is located in the city's affluent Mayfair neighborhood. The prices, however, aren't that ridiculously high. Us reports that a run-of-the-mill nail file and polish will cost you approximately $30. (The exact nail treatment Markle gets has not yet been disclosed.)
According to earlier reporting by People, Markle also goes to Nails and Brows for the "The Audrey Brow" treatment, inspired by Audrey Hepburn. While the salon includes a number of celebs as clients, including Ariana Grande, Halle Berry, and Lady Gaga, it seems they have a soft spot for Markle.