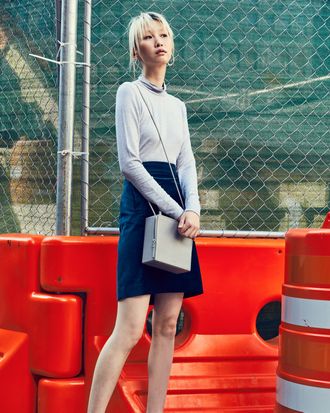 Photo: Meredith Jenks. Styled by Lindsay Peoples-Wagner.
December was a parade of glitter; February brings Valentine's Day and fashion month. But January is the perfect month for a fashion detox. If you're already making resolutions to live more simply, why not extend one to your closet?
It's surprisingly easy to refashion a holiday hero pieces into something sleek, clean and modern. Take this velvet skirt, paired with a minimalist turtleneck and patent-leather loafers. The contrasting textures of the skirt and the shoes add a layer of interest and prevent the look from being too Ali MacGraw in Love Story. The simple navy and gray palette is the sartorial equivalent of a tall drink of water (maybe with lemon and cayenne pepper, because, you know, resolutions).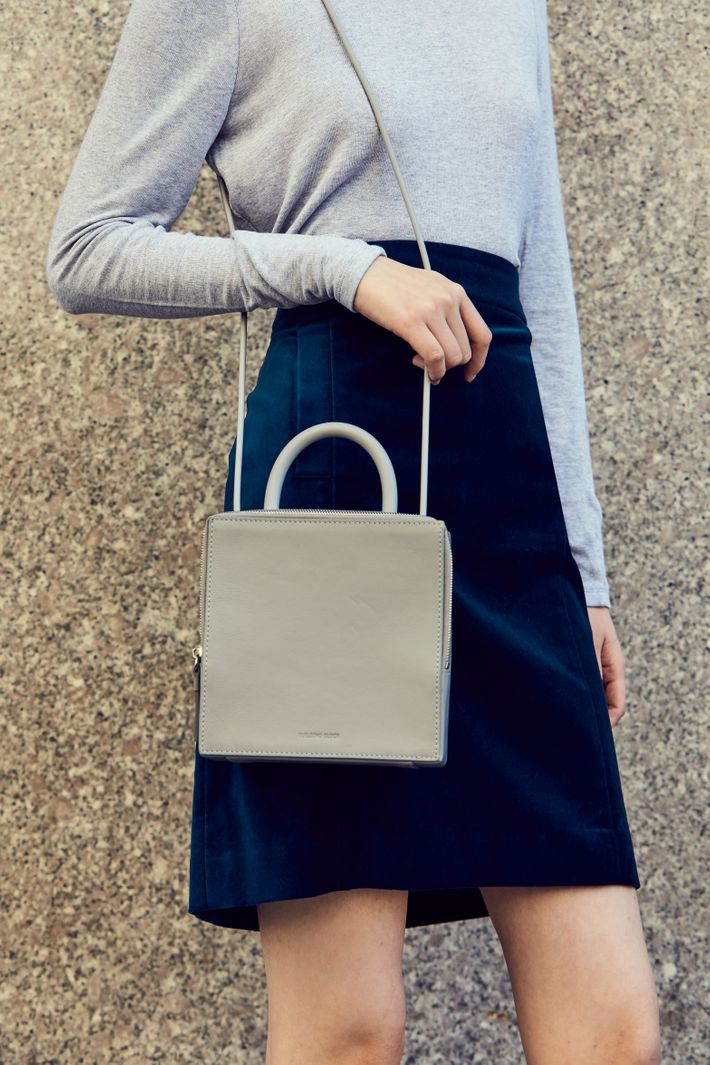 Production credits: 
Photos by Meredith Jenks
Styling by Lindsay Peoples-Wagner 
Production and Casting by Biel Parklee
Makeup by Mark Edio at See Management
Hair by Takeo Suzuki at L&A Artist
Model: Il Suk at Q Management
Photography Assistant: Jane Pryzant