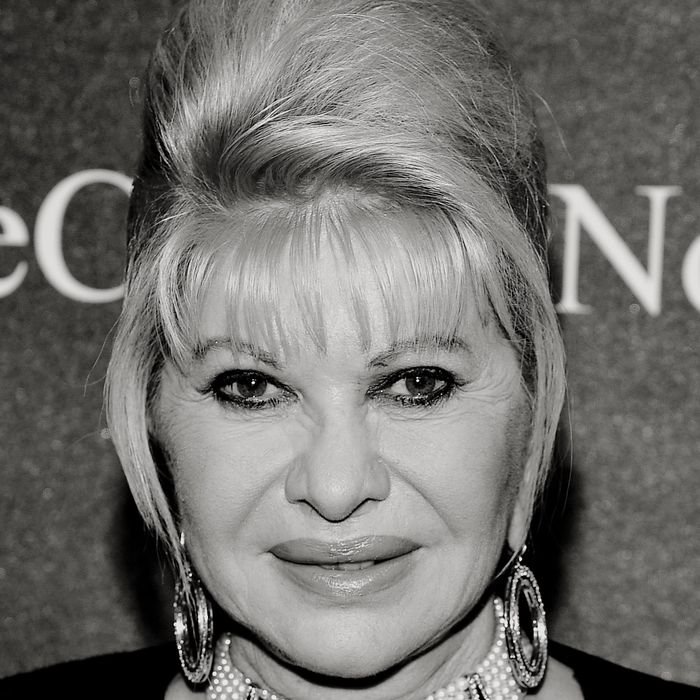 Ivana Trump.
Photo: Bryan Bedder / Stringer/2015 Getty Images
Ivana Trump, or, as you may know her, the real First Lady of the United States, appeared on Good Morning Britain this morning to talk up her ex-husband. She agreed with Trump's remarks that he is a "very stable genius," and said that he is "definitely not racist."
During the show, Piers Morgan asked Ivana whether she thinks that the president is racist and called his comments about "shithole" countries "borderline racist." Ivana responded, "I don't think Donald is racist at all. Sometimes he says these things that are silly or he doesn't really mean them but he's definitely not racist I am sure of that." She acquiesced that she doesn't know why he makes those comments.
On the genius matter, she said, "I don't think Donald is going to do anything unrational. He is a stable genius, definitely." She is the perfect Trump spokesperson for the country Donald doesn't want to visit. Watch the full statement below.