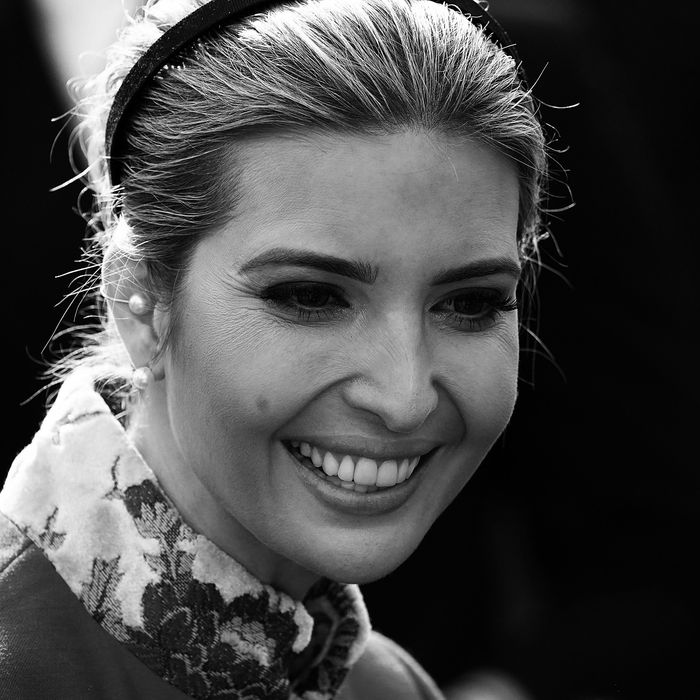 Ivanka Trump.
Photo: Chip Somodevilla/Getty Images
Amid all the revelations in the excerpt from Michael Wolff's new book, Fire and Fury, perhaps one of the most unsettling is an "earnest" plan between Ivanka Trump and Jared Kushner. The couple had a deal that Ivanka would run for president (first). She wanted to become the first female president after working in her father's West Wing.
Between themselves, the two had made an earnest deal: If sometime in the future the opportunity arose, she'd be the one to run for president. The first woman president, Ivanka entertained, would not be Hillary Clinton; it would be Ivanka Trump.
Wolff also revealed that their positions in the White House, as well as Ivanka's relationship with her father, were primarily opportunistic.
The First Children couple were having to navigate Trump's volatile nature just like everyone else in the White House. And they were willing to do it for the same reason as everyone else — in the hope that Trump's unexpected victory would catapult them into a heretofore unimagined big time. Balancing risk against reward, both Jared and Ivanka decided to accept roles in the West Wing over the advice of almost everyone they knew. It was a joint decision by the couple, and, in some sense, a joint job.
Ivanka has not recently confirmed or denied any political ambitions, but, when asked by Cosmopolitan in 2016, she said she had "learned in life to never say never! It is too limiting!"