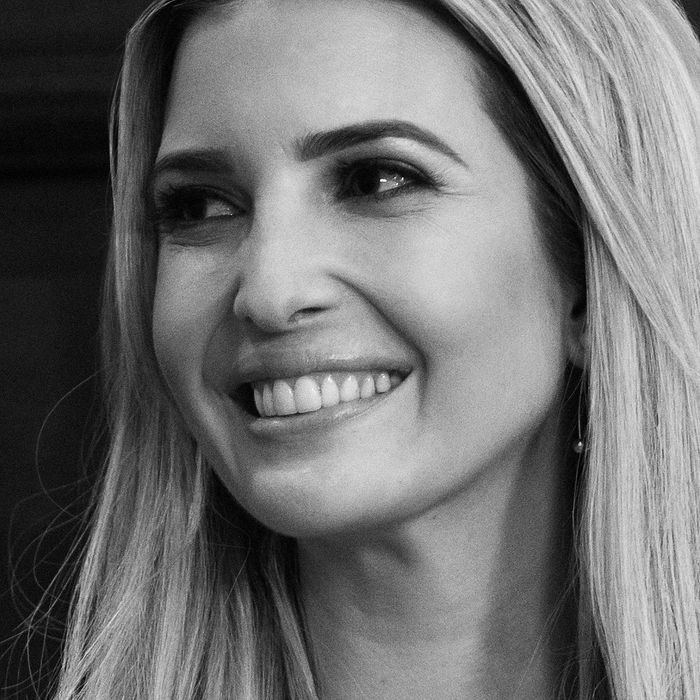 Ivanka Trump.
Photo: SAUL LOEB/AFP/Getty Images
Ivanka Trump just tweeted an enthusiastic endorsement of Oprah Winfrey's Golden Globes speech and Time's Up, the anti-sexual-harassment initiative. Meanwhile, she stands by the side of her father, who has been accused of sexual misconduct by a long list of women.
"Just saw Oprah's empowering & inspiring speech at last night's #GoldenGlobes," she tweeted. "Let's all come together, women & men, & say #TIMESUP! #United."
While Winfrey didn't explicitly call out president Trump, she condemned the crimes of which he's been accused and alluded to his behavior. The speech was so universally inspiring that it left many wondering, Oprah 2020?
"We all know that the press is under siege these days, but we also know that it is the insatiable dedication to uncovering the absolute truth that keeps us from turning a blind eye to corruption and injustice," Winfrey said. "To tyrants, and victims, and secrets, and lies."
Given the tone of Winfrey's speech and the accusations against president Trump, Ivanka's tweet was met with derision.
So when is time up for Trump?