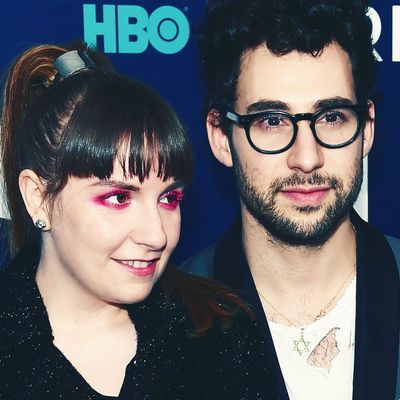 The break was reportedly amicable.
Photo: Jamie McCarthy/Getty Images
After spending over five years together, Lena Dunham and Jack Antonoff have broken up, E! News reports. The two split in December, according to E!'s insider, and it was reportedly mutual and amicable.
"Jack and Lena were growing apart and it just made sense for them to end their relationship where it was," the insider said.
The Girls creator and Bleachers musician started dating in 2012, when the two went on what was a relatively successful blind date. Just a few months ago, Dunham wrote of Antonoff in Variety, "It's safe to say that before Jack my life was full of far fewer sights." For the past few years, despite having her own marriage-related anxieties, Dunham has joked about settling down with Antonoff.
"I love my boyfriend," she told E! in 2015. "I'm very lucky to call him my life partner, but you will sooner see me pregnant with twins."
Neither have publicly addressed the split, but according to the E! insider, "they want the best for each other no matter what."