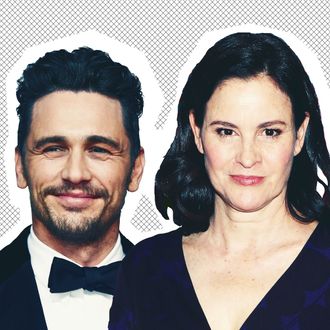 James Franco and Ally Sheedy.
Photo: Getty Images
At the Golden Globes tonight, James Franco won the award for best actor in a musical or comedy for his work in The Disaster Artist. Tommy Wiseau was very excited about this, but one of Franco's old collaborators was not. Ally Sheedy, the Brat Pack actress best known for films like The Breakfast Club and St. Elmo's Fire, tweeted tonight that Franco had something to do with her leaving the entertainment industry. She also referenced her fellow '80s star Christian Slater in a tweet with the hashtag #MeToo.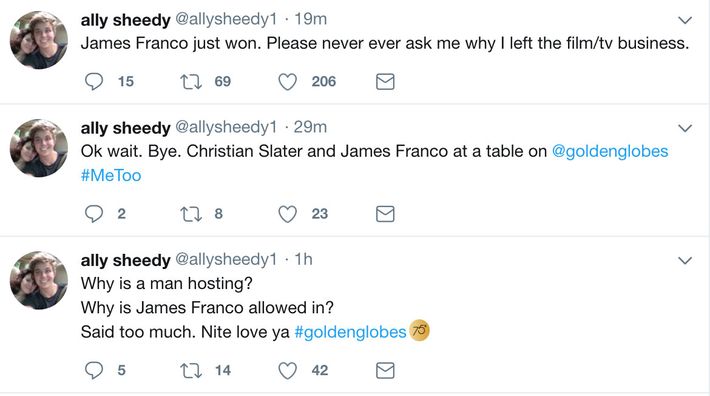 Leading up to the show this evening, so many women in Hollywood shared stories of sexual harassment and abuse in the industry, and it seems like Sheedy might, unfortunately, have one more. She didn't directly accuse Franco and Slater of anything, but something's up. We've reached out to a rep for Sheedy to ask for clarification and will update this post if we hear back. In the meantime, consider the fact that Franco directed Sheedy in an Off Broadway production of The Long Shrift in 2014.
Update, Monday 9 a.m.: I added a screenshot of Sheedy's tweets about Franco and Slater, as she deleted them overnight.