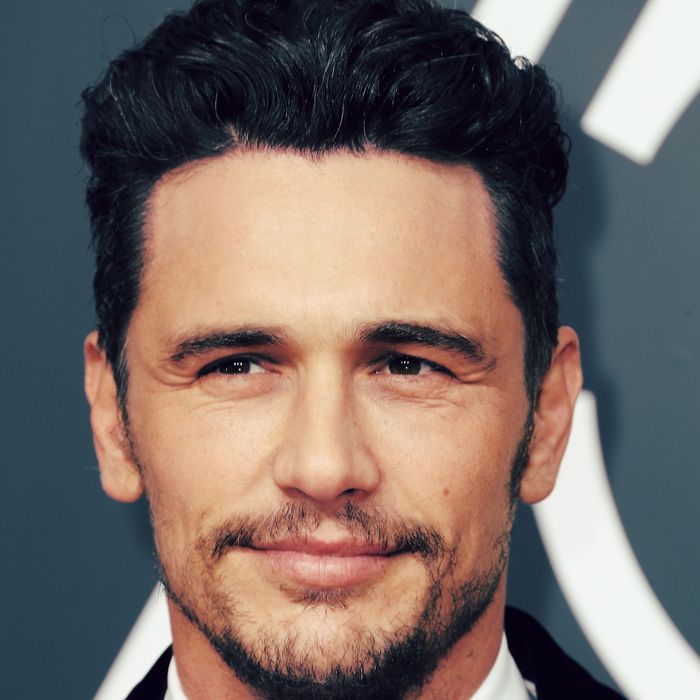 James Franco.
Photo: Frederick M. Brown / Stringer/2018 Getty Images
Vanity Fair's recently released cover of "12 Extraordinary Stars" originally included a 13th. James Franco, who was recently accused of sexual misconduct by five women, was digitally edited out of the "Hollywood Portfolio" cover, according to The Hollywood Reporter.
"We made a decision not to include James Franco on the Hollywood cover once we learned of the misconduct allegations against him," a spokesperson for Vanity Fair confirmed to THR.
Franco apparently sat for a photoshoot with Annie Leibovitz and an interview, but was digitally edited out of the cover. The cover, which features stars like Oprah, Nicole Kidman, and Robert De Niro, has been in the works since November. Franco's removal is not the only notable editing the cover received.
Franco has denied the allegations against him, most of which come from former acting students. However, he told Stephen Colbert, "The things that I've heard that were on Twitter are not accurate, but I completely support people coming out and being able to have a voice, because they didn't have a voice for so long. I don't want to shut them down in any way. I think it's a good thing and I support it."