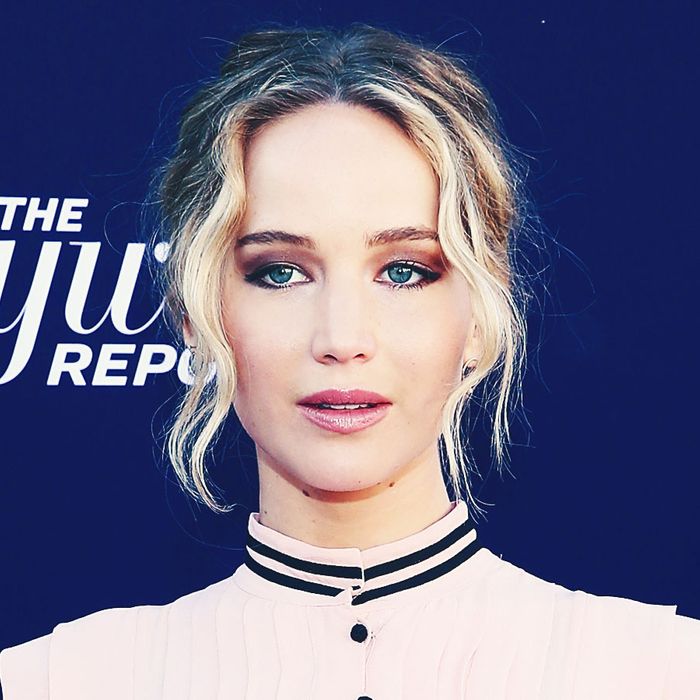 Jennifer Lawrence.
Photo: Phillip Faraone/Getty Images for A+E Networks/Li
Jennifer Lawrence is a woman of many talents: She's an Academy Award–winning actress, an occasional talk-show host, a Kardashian Konoisseur, and now, she's also a political scholar.
According to News 5 Cleveland, on Thursday, Lawrence surprised a group of government students at Cleveland Heights High School by showing up to discuss the issue of political corruption. Lawrence, who is a member of the non-partisan, grassroots anti-corruption organization Represent.us, made quite an impression on the teens:
"It was really amazing how informed Ms. Lawrence is about politics," said senior Londyn Crenshaw. "It makes a big difference when people who are just 10 years older than us come to talk about political issues. When she said 'this is your time,' that really made me think. I have been involved in my community and will continue to be involved in grassroots activism because it's important."
Who knows what else Lawrence will do now that she's no longer burdened by Darren Aronofsky and all of his newsboy caps.