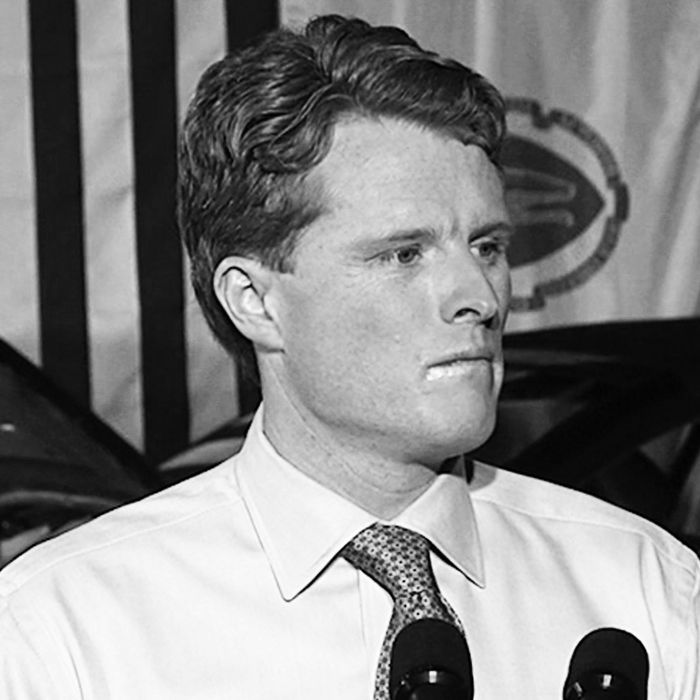 Joe Kennedy.
Photo: POOL/AP/REX/Shutterstock
After 2016's crushing loss, many hoped that the Democratic party would move further away from establishment figures and shake things up a bit. Instead, when choosing someone to deliver a response to Trump's first State of the Union address, they went with … a Kennedy. That was neither here nor there by Tuesday night, though, because all anyone could focus on was Congressman Joe Kennedy's shiny, shiny lips.
There were so many questions to be had about his Marco Rubio water moment: Was it Glossier, or did he eat a tub of Vaseline to pump himself up? And while Kennedy claims it was just Chapstick, I'd like to believe it was a nod to the skin-care wars ravaging the internet earlier in the day.