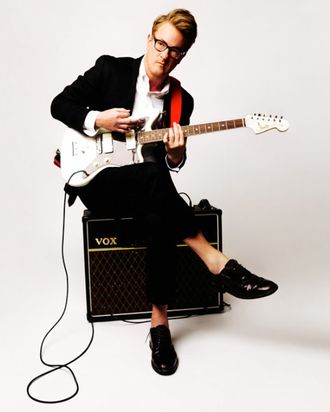 Joe Scarborough: Pundit, Musician, Ally.
This weekend, Morning Joe co-host and prolific rock dad Joe Scarborough released "Stand" a new single "inspired by the Women's March and dedicated to those who #Resist."
Scarborough premiered the music video for "Stand" on Monday's episode of Morning Joe. It features shots of protesters, handmaids, Whoopi Goldberg, Trump threatening North Korea with "fire and fury," and also this close-up shot of Trump aid Stephen Miller, which doesn't seem like it has anything to do with the Women's March or the #Resistance, but then again I'm not the music expert, Joe Scarborough is.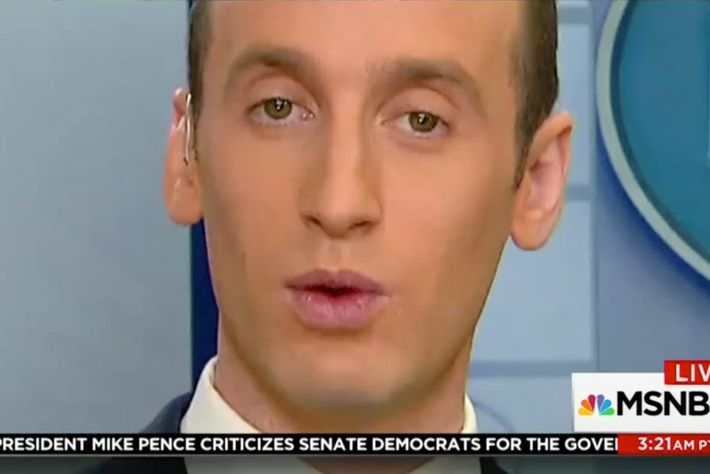 All the while, Scarborough sings about taking stands against columns of tanks, and saying "words like deep within your heart" and how "we're battered by the savagery but we will not wake not on bended knees, we will not go down quietly, will not go down silently."
Pretty good. But let's not forget the ultimate women's empowerment anthem: