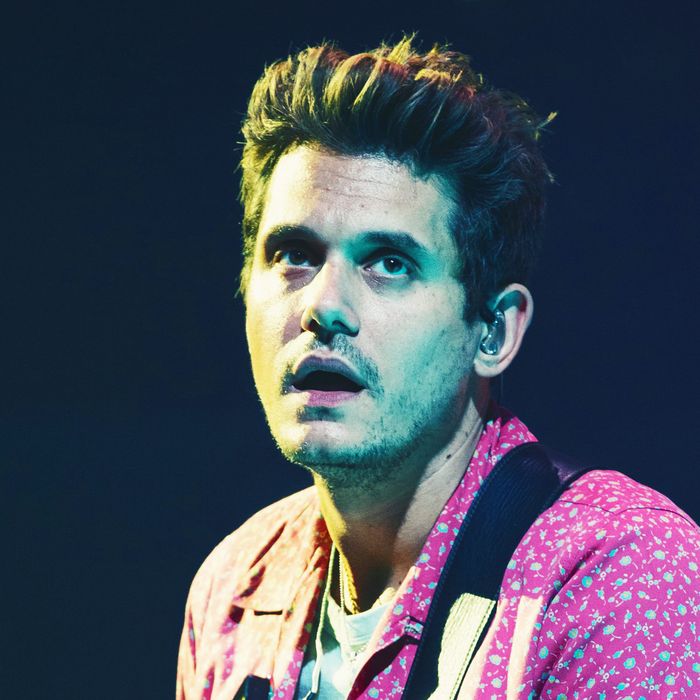 John Mayer.
Photo: SUZANNE CORDEIRO/AFP/Getty Images
Much like a modern-day Icarus, musician John Mayer has been felled by his own hubris — in this case, because he ate way too many Mini Oreos then got a tummy ache.
On Sunday night, Mayer shared in an Instagram story that he was partaking in the time-honored activity of eating way too much food in preparation for a period of healthy eating. "We start working out Tuesday. Until then we burn. This. Motherfucker. Down." he wrote after emptying six bags of Mini Oreos into a bowl and topping them with almond milk.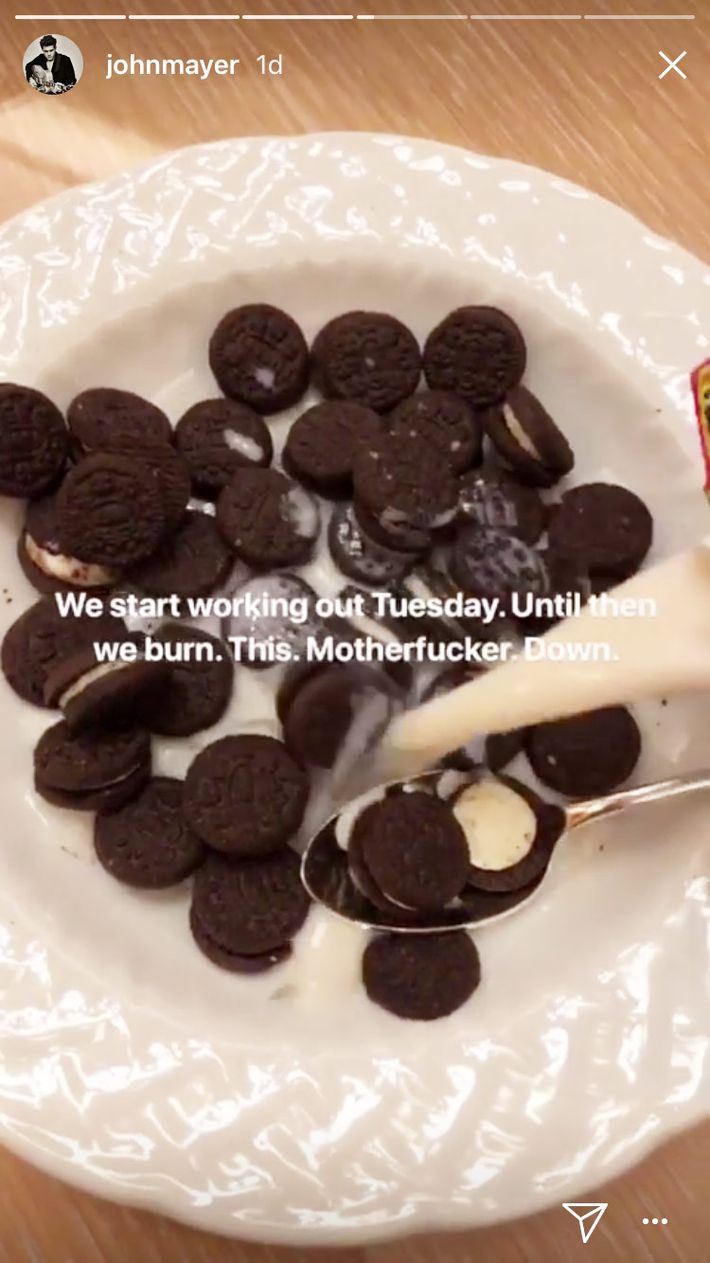 Alas, this soon proved to be his downfall. "I have an upset stomach. Yes, I know it's from the mini Oreos. I've learned a lot from putting cookies in milk," a humbled Mayer wrote a few hours later, upon finding his body was anything but a wonderland. "I learned that just because it fits in a bowl and soaks up milk doesn't mean it's good to eat it. Cookie Crisp is specially engineered not to be cookies, but to be cereal."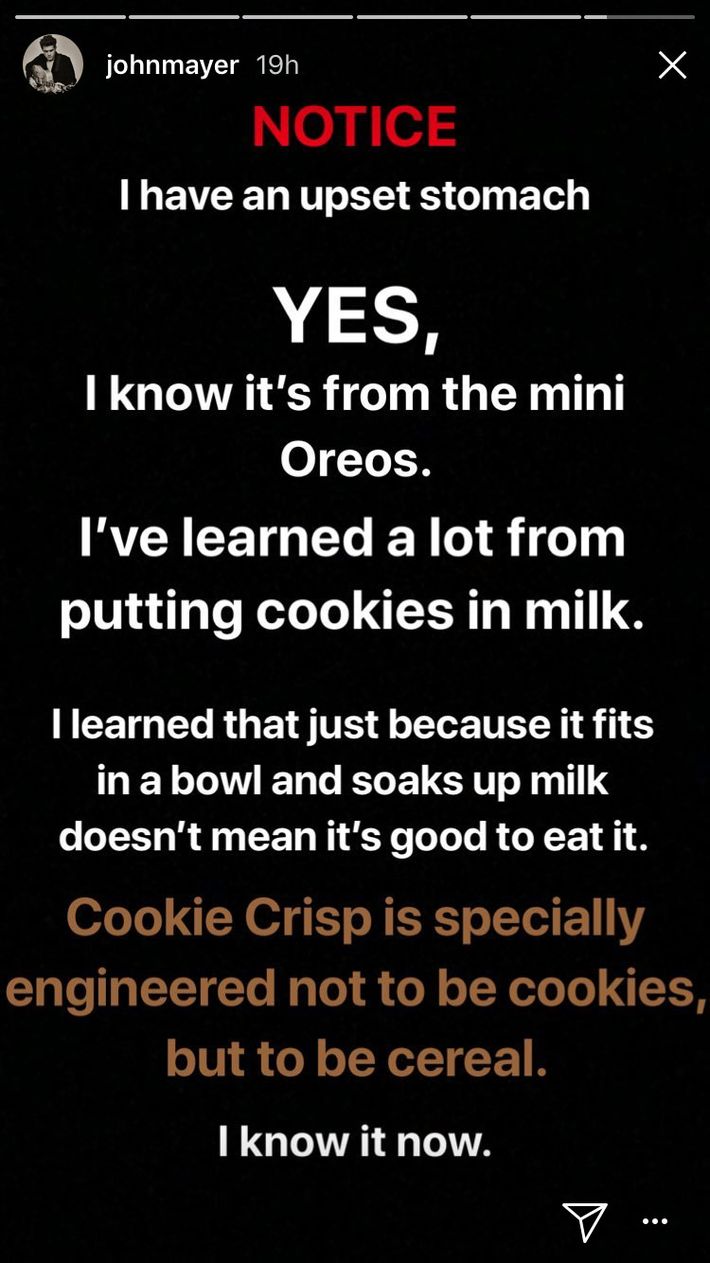 All hope is not lost, though: there are always Oreo O's.