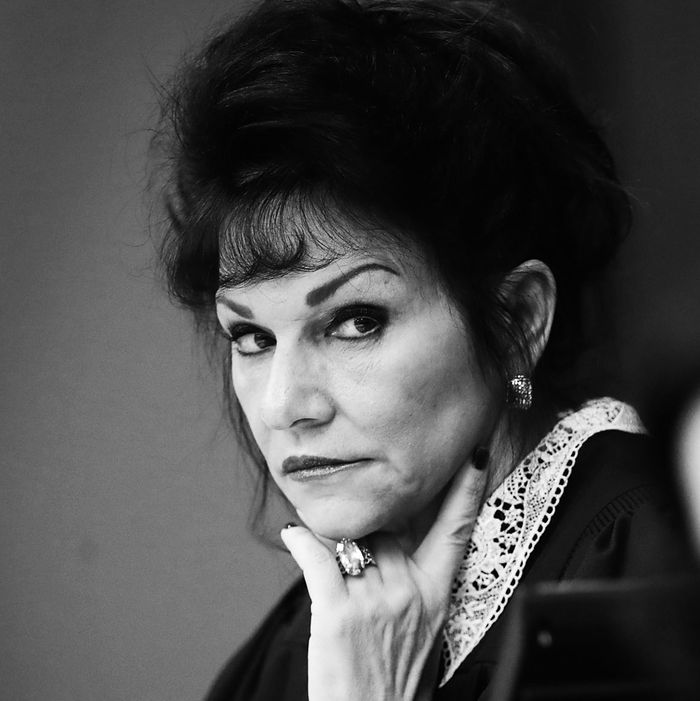 Judge Rosemarie Aquilina.
Photo: Scott Olson/Getty Images
On Wednesday, Judge Rosemarie Aquilina sentenced former USA Gymnastics doctor Larry Nassar to 175 years in prison, after he was accused of sexual abuse by over 160 women and girls. "I just signed your death warrant," she told him.
Over the course of the sentencing hearing, which began last Tuesday, Aquilina has been a fierce supporter of Nassar's victims. She's ensured every survivor who wanted to had the chance to share their victim impact statement, and has effusively praised the over 100 woman who came forward with their stories, calling them "superheroes" and telling them "you are so strong and brave."
"Leave your pain here," she told one woman, "and go out and do your magnificent things."
She has also been openly disdainful of Nassar. Last week, after he wrote the judge a six-page letter complaining about the media attention and the negative impact the hearing could potentially have on his mental health, Aquilina said in court: "I have to say, this isn't worth the paper it's written on. There's no truth in here. It's delusional."
"You may find it harsh that you are here listening," she added. "But nothing is as harsh as what your victims endured for thousands of hours at your hands."
The judge heaped more scorn on Nassar on Wednesday. After reading excerpts of his letter, she tossed it aside and said: "As much as it was my honor and privilege to hear the sister survivors, it is my honor and privilege to sentence you. Because, sir, you do not deserve to walk outside of a prison ever again."
Watch some of her best soundbites below.