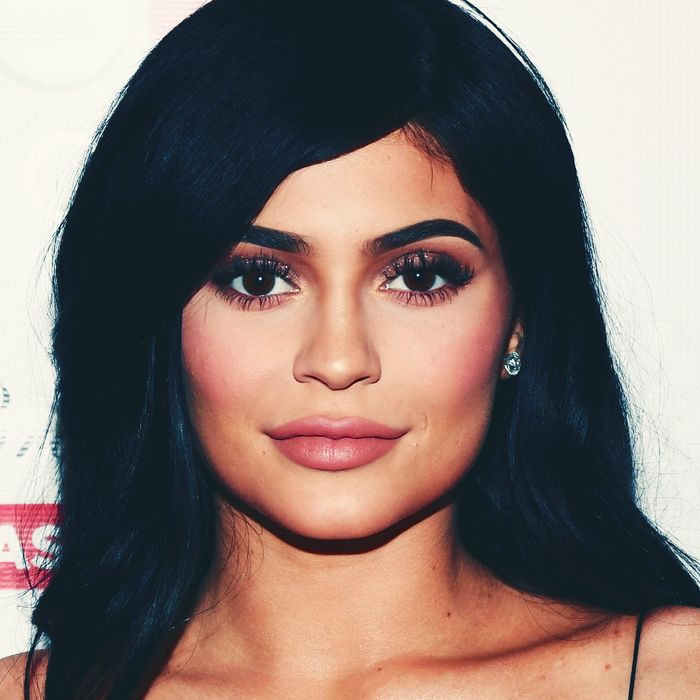 Kylie Jenner.
Photo: Ethan Miller/Getty Images
Shortly after Khloé Kardashian announced her pregnancy in #hercalvins, the whole family got in on the fun. In a new ad for Calvin Klein, the Kardashian-Jenner sisters pose together in a barn with the help of a giant quilt.
Khloé bares her stomach, but Kylie, who has not yet confirmed rumors of her pregnancy, has hers conveniently and uncharacteristically covered by the quilt in both shots.
In one ad she's right next to Kim in the front, wearing a chic Canadian tuxedo and holding a blanket over her stomach.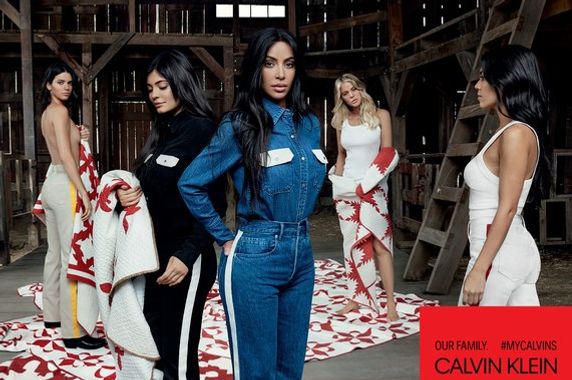 In the second shot, where the sisters are all in Calvin Klein bras and underwear, Kylie's wrapped cozily under a red-and-white quilt. Snuggly and secretive. Now even Raf Simons and photographer Willy Vanderperre are fueling the Kardashian-pregnancy fire.