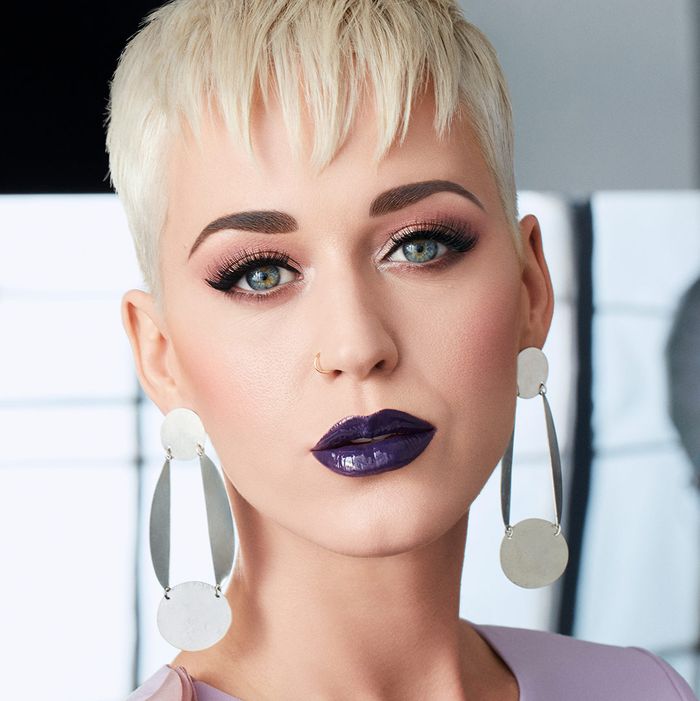 Photo: Courtesy of CoverGirl
In a new lip gloss commercial, Katy Perry appears as breezy as possible for CoverGirl. The brand is launching Katy Kat Gloss, a super-pigmented, shiny lipstick with a mix of standard and alternative shades like cobalt blue. Perry looks particularly great in a deep violet shade named Indigo Cat.
True to the product, each is topped with a top shaped like a cat (a "kitty-cap" — I see what you did there, Perry). Cat-related puns such as Wine Feline and Catnip abound. Among the colors is a cherry red gloss, which is sort of like a graduation from Perry's ChapStick days.
The lip glosses are available at Ulta and everywhere else CoverGirl is sold today.
If you buy something through our links, New York may earn an affiliate commission.