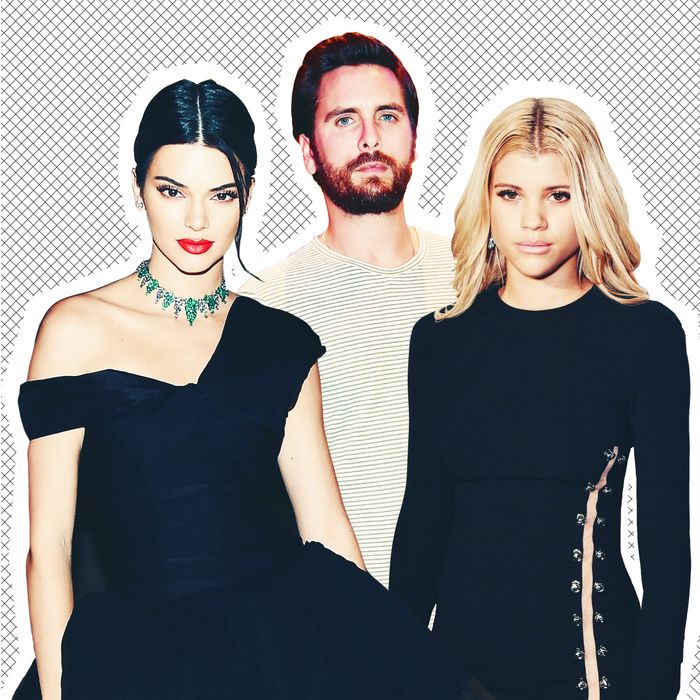 Kendall Jenner, Scott Disick, and Sofia Richie.
Photo: Getty Images
Welcome to You Know What I Heard, the Cut's weekly celebrity gossip column about the peregrinations of the rich and famous. Have gossip? Email me at allie.jones@nymag.com, send me a message on Twitter, or contact me on Signal (ask for the number).
Kendall Jenner, the 22-year-old model daughter of Kris and Caitlyn Jenner, is the quietest cast member on Keeping Up With the Kardashians. She's not pregnant, she hasn't appeared in a sex tape, and she rarely lets herself get photographed with whichever NBA player she's supposed to be dating. The most dramatic thing she's ever done is star in a Pepsi commercial, and even that wasn't her idea. So it surprised me this past weekend when she became the first member of the Kardashian family to publicly weigh in on a sordid affair happening just outside the frame of E!'s cameras: Scott Disick's relationship with 19-year-old Sofia Richie.
For those who don't follow Calabasas' tangled web of inappropriate reality-star romances, a brief recap: Disick, 34, is the ex-boyfriend of Kourtney Kardashian and the father of her three young children. Richie is the daughter of Lionel Richie and the sister of Nicole Richie, who is one of Kourtney's oldest friends. Disick and Richie have been publicly dating since last summer, despite obvious disapproval from nearly everyone on Earth. The Kardashians have mostly ignored them, until this past weekend, when Disick was photographed introducing Richie to his children at Nobu in Los Angeles. A Disick fan account (@scottthelord) posted paparazzi photos of the outing, including one of Disick, Richie, and Disick's 5-year-old daughter Penelope getting into a car. Which brings us to Jenner, who left such a devastating comment on that photo that I worry for the future of Disick fan accounts everywhere.
"[A]www scott and his kids," Jenner commented, with a big, sarcastic smile emoji. Scott and his kids! My goodness. I didn't think Jenner had it in her. What a fantastic, cutting, five-word observation. Yes, Richie is technically an adult, but she is also closer in age to Penelope than she is to Scott.
The day after Jenner posted the comment, Richie and Disick were photographed having dinner at Tosconova in Calabasas all by themselves. Do you think they'll stay together long enough to sell their own show?
Know who else is dating a 19-year-old? That would the favorite comedian of your ex-boyfriend from 2007, Dane Cook. Dane Cook! Where's he been? Well, dating a 19-year-old, as I just said. People reports that the 45-year-old is in a committed relationship with Kelsi Taylor, a singer who's performed backup vocals for Demi Lovato and Little Big Town. According to People, Cook and Taylor started dating a year ago, when Taylor was 18. According to Instagram, they seem happy?
This news reminded me that dance queen Julianne Hough dated Cook in 2010, before she got with Ryan Seacrest. Now she is married to a nice-looking hockey player named Brooks Laich. I love and approve of her journey.
Lena Dunham's ex-boyfriend Jack Antonoff is not dating Lorde; he's dating somebody named Carlotta Kohl. That's the Us Weekly exclusive from this past weekend, anyway. According to the tabloid, Antonoff has "moved on" from Dunham with Kohl, who is a model and artist who's friendly with Petra Collins and Selena Gomez. Antonoff and Kohl were photographed getting dinner together at Gemma in New York last Wednesday.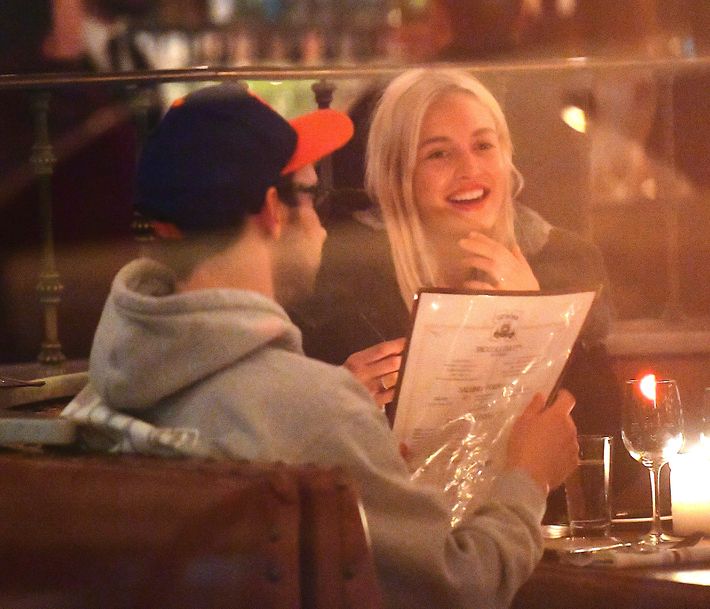 Antonoff and Lorde still went to the Grammys together on Sunday, though, so who knows? Here is Kohl's Instagram, in case you want to peruse it.
One small blessing from this week:
Nicole Kidman went jogging in Beverly Hills.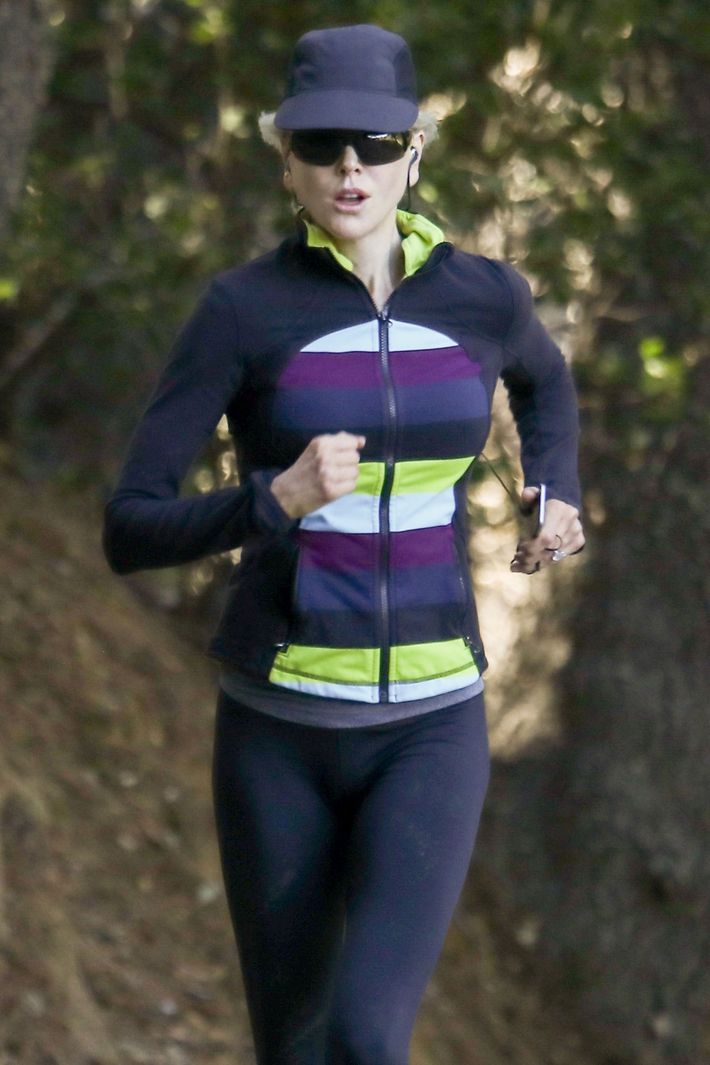 Finally, I'll leave you with a reminder that Meghan Markle is getting married in 109 days. Details about the wedding are leaking just about daily now, and some sound more believable than others. Mostly, I have been paying attention to E! News, which seems to be in regular contact with Markle's stylist and friend Jessica Mulroney. According to E!, Markle has picked a wedding dress designer (Mulroney was there for her first fitting!). Also according to E!, Markle plans to break tradition by giving her own speech at the wedding, instead of having her dad make a toast. This, to me, signals that her dad (and her dad's side of the family) won't be at the wedding. Of course, we won't be either, but I pray to God we get to hear that speech.
Thank you all for gossiping this week! Don't forget to email me at allie.jones@nymag.com, send me a message on Twitter, or contact me on Signal, if you'd like to chat more about Meghan Markle or anything else.