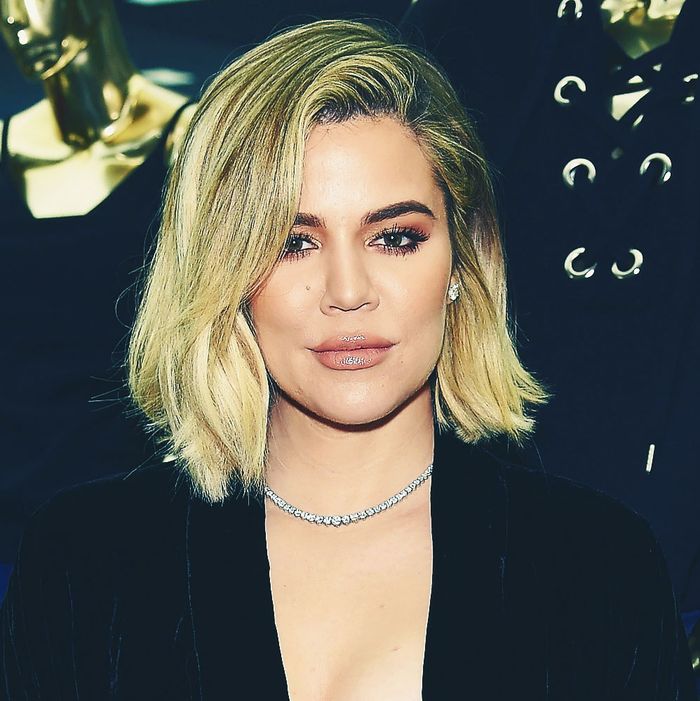 Khloé Kardashian.
Photo: Jamie McCarthy/Getty Images fro Good American
Khloé Kardashian, the host of a weight-loss TV show called Revenge Body, said that she'd been told by her family that her weight was "hurting the brand."
US Weekly reported that Kardashian, while talking to a contestant on her show, said that her family had once told her, "Khloé, you got to lose weight cause you're really hurting the brand." Uh. Kardashian continued, "I understand that was coming from my management side of my family, but it does hurt." Kardashian has been public about her body transformation since her split with Lamar Odom, but hasn't been quite so open about her family's role in it. Now, much of her brand is built around her workout regimen, including her 2015 book Strong Looks Better Naked and her TV show.
The Keeping Up With the Kardashians star can't win — now that she is super fit, she was shamed by people on Twitter for working out while pregnant. It's fun to be a woman with a body, even when you're also a Kardashian.