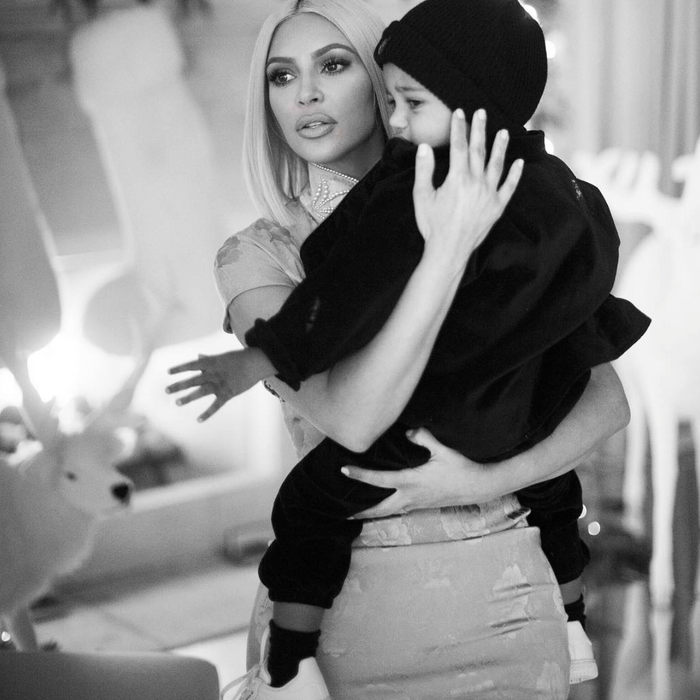 Kim Kardashian West with her son, Saint.
Photo: Courtesy of Instagram/kimkardashian
On Tuesday, Kim Kardashian West posted on Instagram that her 2-year-old son, Saint, recently spent three nights in the hospital with pneumonia.
"My precious baby boy is so strong!," Kardashian West wrote. "After spending three nights in the hospital & seeing my baby get multiple IV's and hooked up to oxygen machines, our end of year was challenging. Pneumonia is so scary."
TMZ reported earlier that day that Saint had been taken to a Los Angeles hospital on Thursday. Both Kardashian West and her husband Kanye West were reportedly with the little boy as he was hospitalized, and they shared overnight duties. Saint was reportedly released from the hospital on Saturday.
"He's home and all better," Kardashian West explained on Instagram. "He's so resilient I'm sure he will still say the ambulance ride was cool!"