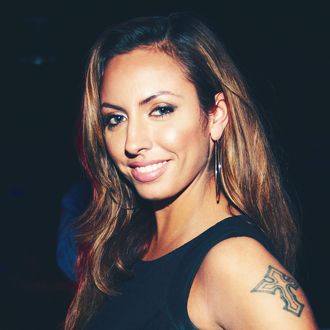 Jennifer Yepez.
Photo: Jerritt Clark/WireImage
Jennifer Yepez started her styling career braiding hair for $20 on a stoop. She also worked at a salon in Ecuador when she was 16 years old, so there's no one who can say she didn't put in the time and effort to become Kérastase's new celebrity stylist.
Of course, Yepez didn't just jump from braiding hair on the stoop to being the luxury hair-care brand's top stylist. She worked as an assistant backstage at runway shows and on editorial shoots, amassing a long list of celebrity clients in the process. The native New Yorker has worked with Salma Hayek, Zendaya, Naomi Campbell — her first celebrity client — and the new face of Kérastase, Emily Ratajkowski.
Yepez is known for creating tousled and modern looks that we've all probably tried to re-create to no avail. As the celebrity stylist, Yepez will continue to work with the same high-profile clients and will also teach people about the products.
"If I post a photo on my Instagram of Emily and say what products I used, if a girl comments and says 'I have thick curly hair, will it work the same?' I hope that I can say no, use these products instead to create this look," she said in an interview with People. "This partnership is such a dream to me. It's luxury hair. I can't wait for red carpets and Fashion Week and to educate girls everywhere."