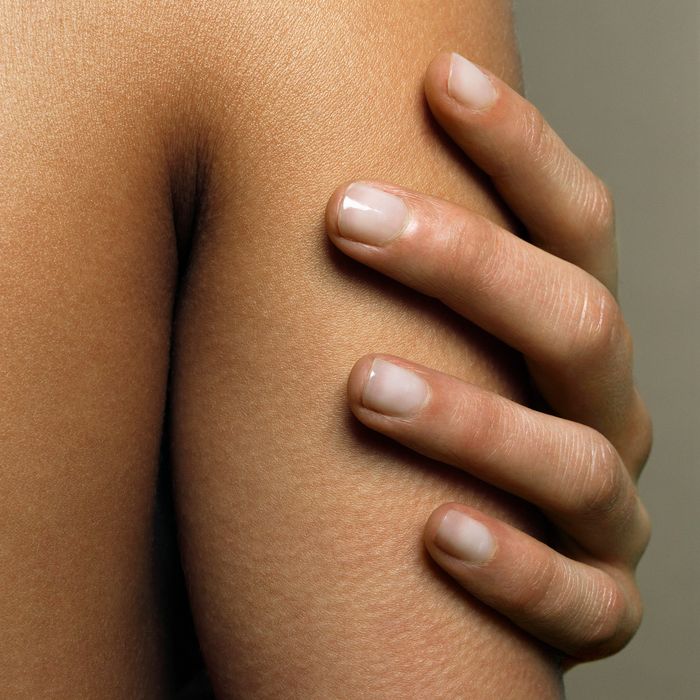 Photo: Andreas Kuehn/Getty Images
A world that invented chicken-flavored nail polish doesn't deserve anything nail-related that's actually good, but here we are: a skin cancer–preventing nail sticker is coming to a drugstore near you.
Developed for La Roche-Posay (one of L'Oréal's skin-care brands), UV Sense is a tiny beige and blue sticker that adheres to your thumbnail and monitors UV exposure. Once it's placed on your nail, battery-free wearable tech inside the sticker starts tracking your exposure for up to several weeks, L'Oréal explained in a press release. An app linked to the sticker alerts you when your UV exposure-risk is elevated. The company found that a similar earlier model encouraged 34 percent of users to apply sunscreen more often, and 37 percent retreated to shady areas more frequently. Those are especially important findings as related to skin cancer and wrinkles: sun exposure is the leading factor in the development of both.
While the device is on display right now at the Consumer Electronics Show in Las Vegas, customers will need to wait a little longer to try the tech out at home. UV Sense will arrive in stores on a limited basis this summer, and will be distributed globally in 2019.