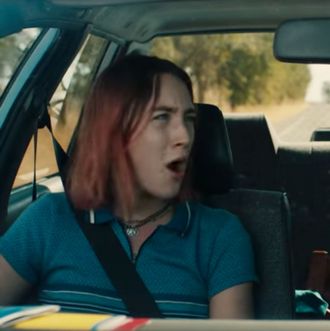 Ahhhhhh!!!
Photo: Courtesy of A24
If you loved Lady Bird — Greta Gerwig's funny yet poignant coming-of-age movie about first loves, college, and strained mother-daughter relationships — but wish it contained approximately 98 percent more screaming, you're in luck. Twitter user @laterchalamet posted their version of the trailer in which every word is creamed and it is a masterpiece:
Saoirse Ronan screaming! Laurie Metcalf screaming! Lucas Hedges screaming! Yes, even Timothée Chalamet screaming! Give this an Oscar.