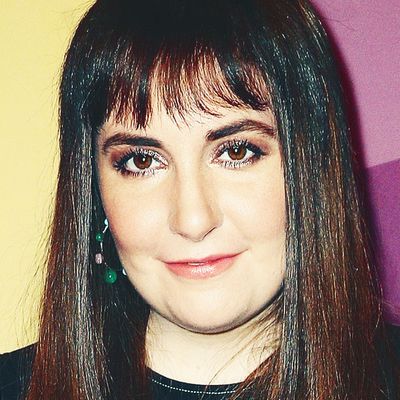 Lena Dunham.
Photo: Frederick M. Brown/Getty Images
Even though each breakup is different, many of us follow a set of distinct phases as we mourn the end of a relationship. First comes denial, then paralyzing sadness, then a period when you go out of your way to convince your friends you're fine. Finally, you inevitably reach the fourth phase: the inspirational Instagram post. And that is where Lena Dunham appears to be in her split with her boyfriend of five years, Jack Antonoff.
After her "amicable" breakup with Antonoff was announced on Monday evening, Dunham took to Instagram on Tuesday with an inspiring post from #mindbodygram. "Starting over is the beautiful moment where you choose yourself," the photo reads, accompanied by the caption "forever love" and two heart emojis.
We've all been there, but just a warning — the next phase is always the breakup haircut.