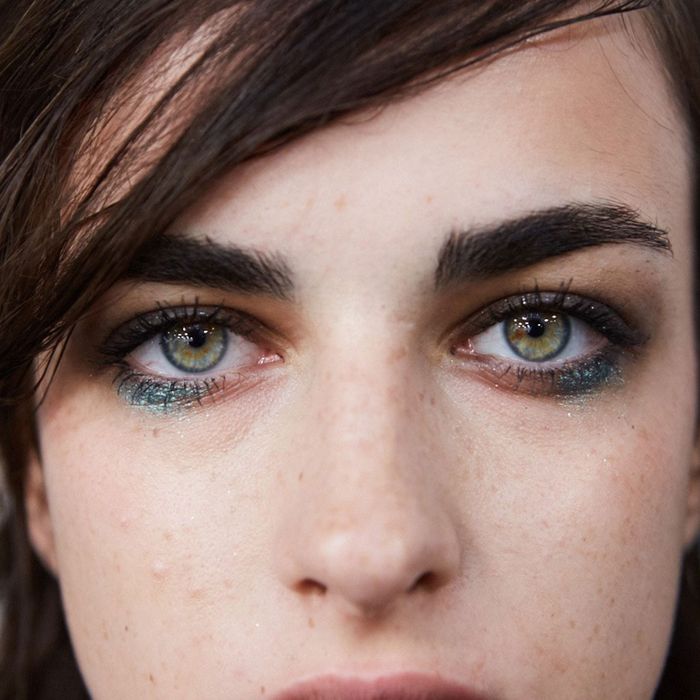 Linda Cantello's smoky-eye look as seen at an Armani show.
Photo: Courtesy of Armani Beauty
Let the official beauty record stand: Makeup artist Linda Cantello is the inventor of the smoky eye. Since creating the look with Tom Ford during his Gucci days, Cantello has worked with Irving Penn and Richard Avedon. She is now Armani Beauty's international makeup artist and has a hand in creating formulas with the brand. Below, she talks to the Cut about how to do a smoky eye, Instagram beauty, and Hillary Clinton.
So you're the original creator of the smoky eye.
It's true! I always tell my family that will be on my grave.
How did you invent it?
It was the second show Tom Ford did for Gucci in the '90s. We had decided that we wanted a messed-up, Julie Christie–ish look. Up until that point, the beauty looks had been very constructed. If it was a dark eye, there was a defined bit in the corner and the lid. But we blended it all in as though she had been wearing it. It was bringing sex back. It became a signature of Tom's. It's evolved, but it's still one of the sexiest eye looks to do.
How did it come to be called a smoky eye?
I honestly don't know. Back then, it was just called "the Gucci look."
I was in China a few years ago, and there was a guy there who claimed he invented the smoky eye. It's systematic now. I see some things that are smoky eyes that are so removed from my philosophy. They are smoky, but they just are not what it was.
What are the hallmarks of a true smoky eye, in your opinion?
There should be no demarcation. I hate the separation between one shade and another. The models would always turn up late, so we never had time, so blending together everything was birthed from that.
I am such an anti-makeup artist. There are tons of tutorials now by people who aren't makeup artists teaching you how to do it. I hate rules. I think a smoky eye should look sensual. It shouldn't look as though you've been punched. It should emphasize without any definable lines. It also doesn't have to be black. It can be gray, navy, or blue — so long as there is an indefinable smoosh to the eye. It should take about two to three minutes to do, that's all. Everyone's eyes are different! It's what looks good for you.
I know you don't believe in rules. But with the thousands of smoky-eye tutorials out there, what is your advice?
Smoky eyes suit all women. Not everyone can wear a lip, but everyone can wear eyeliner, which is what a smoky eye starts from. It embraces so many shapes, and everyone wants to look sexy.
Start with a black pencil and figure out your shape. How do you get definition? Do you need more underneath? Do you need more in the inner corner? Really take the pencil and just play. Start first in getting it as close to the lashes, and then elongate it or come down a bit.
Once you've got your shape with the pencil, use a liquid eye shadow and fill it out. It doesn't have to be perfect. You can do it with powders, too, but powders are harder to shape and can look dirty. If you blend away too much product, it doesn't look clean. You can also use a subtle shimmer to give it a bit of texture. If it looks too matte, it can look a bit hard.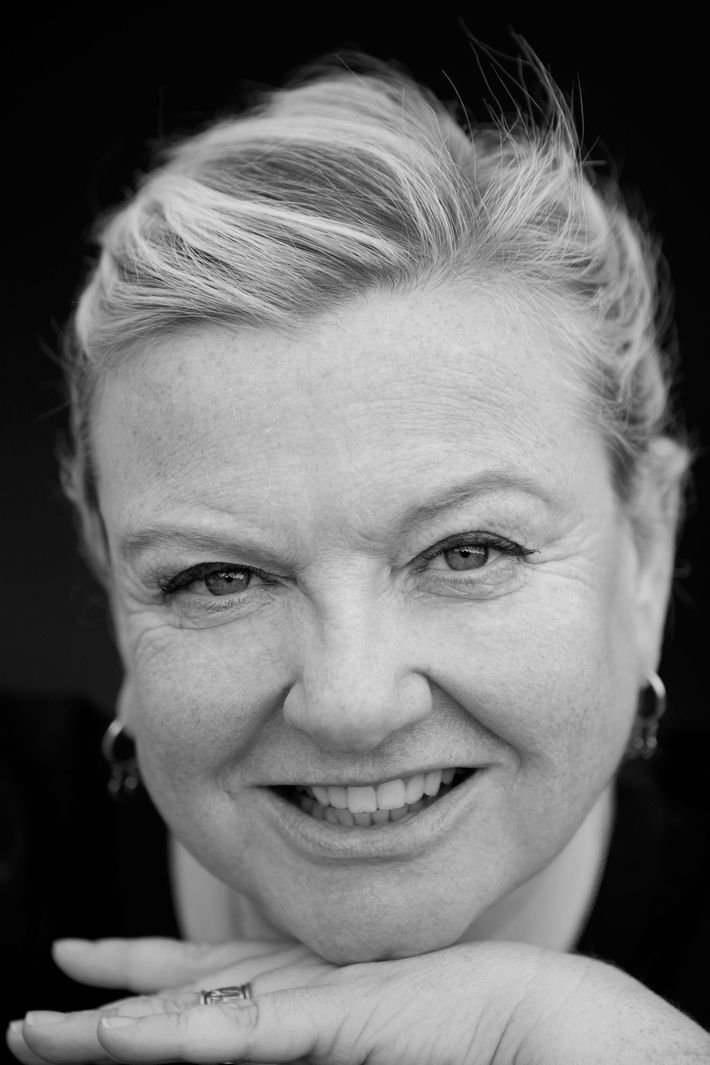 You've said before that every woman may not be beautiful, but every woman can be sexy.
I believe that. A lot of women are intimidated because they think you have to be beautiful. The fact is, every woman can look sexy or sensual. It's about pulling something out — that feel-good feature.
That's the only rule in beauty: that you feel good about yourself. As long as you feel good, people will think you look fantastic. Makeup is about empowerment, rather than a mask.
That's why I get so crazy when I see heavy-handed tutorials. It's taking women back in time. Beauty should be about liberating women, giving them products that help them and make it easy for them. Anything that gives a woman confidence empowers women. It should be to please her, rather than anybody else.
You don't think the people in the "heavy-handed" YouTube tutorials feel empowered?
No. I think the type of woman who wears lots of makeup is the antithesis of empowered. They're slaves to the system and not thinking about what looks good on them. They might look beautiful, but that's in a picture that's retouched.
Makeup doesn't have to be heavy-handed to look different and transformational. Using it should make you feel better about yourself. You shouldn't think, When I wake up, I can't go anywhere or face anybody.
But makeup is extremely psychological. Years and years ago, Orlando [Pita] and I were on The Oprah Winfrey Show, and we did one of those "makeover"-type things. It was on a woman with really long hair, and she had the same look since the '60s because that's how she looked when she met her husband. Orlando cut her hair. I changed her makeup. Her husband hated the way she looked after. It was horrible. She cried. She looked way better in our eyes. But it's all relative. I have my own taste. But I can't impose it on other people.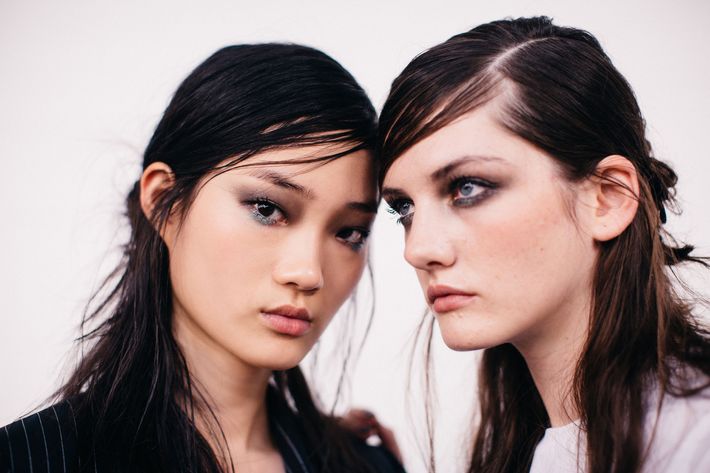 How can someone use makeup to be empowering, rather than a mask?
That's the whole psychological question. When I was a kid in the '60s, I used to wear so much makeup. Now, I don't wear any. I could wear makeup if I wanted to. But now, I'm a much more confident person. What struck me when Hillary Clinton conceded is that she didn't have to wear any makeup. I thought it was so telling.
Why don't you wear makeup?
I got up at 6 this morning. I don't want people to judge me and think, Her makeup looks bad. It's like a perfumer who doesn't wear perfume. If I go out, I'll wear makeup. If I'm going shopping or going to work, I don't. Good makeup takes time. It takes time to do no-makeup makeup.
If you buy something through our links, New York may earn an affiliate commission.