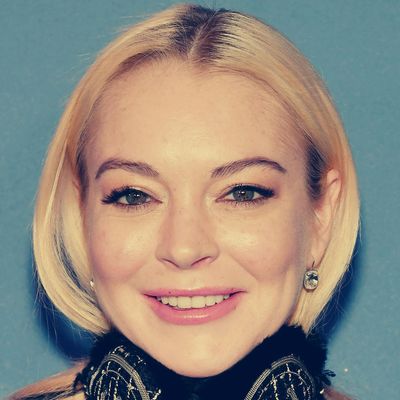 Lindsay Lohan.
Photo: Slaven Vlasic / Stringer/2017 Getty Images
Lindsay Lohan is back, with an American accent, a bodybuilding BFF, and plans to expand the Lohan empire. The actress, who was recently blessed with good luck via a snake bite, told Wendy Williams that she is opening a second nightclub in Mykonos and is in discussions to design one of the World Islands off the coast of Dubai.
The World islands, an artificial archipelago off the coast of Dubai meant to resemble Earth, has been a slow-moving development, but maybe what it needs is some of Lohan's charm. If it's built, it will be called Lohan Island. Her nightclub is also called Lohan, so she jokingly compared herself to Donald Trump, saying, "out-Trumping Trump with the name Lohan!" Oh, Lindsay, will you ever learn? Watch the clip below, per People.