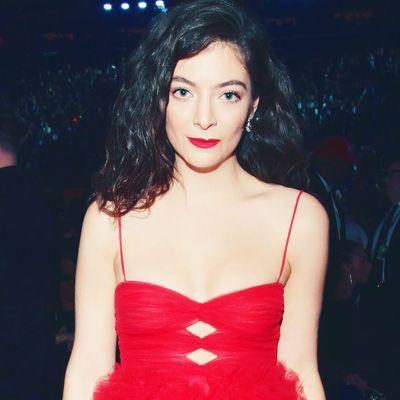 Lorde.
Photo: Lester Cohen/Getty Images for NARAS
Massive awards show or not, three and a half hours is a long time to spend sitting in one place. Fortunately, Lorde thought ahead, took a page out of Rihanna's book, and brought a particularly useful accessory to this year's Grammys: a red flask that matches her dress.
And here it also acts as a clapping aid:
In related news, yes, Lorde is 21; yes, I did have to Google this; and yes, time marches endlessly on.