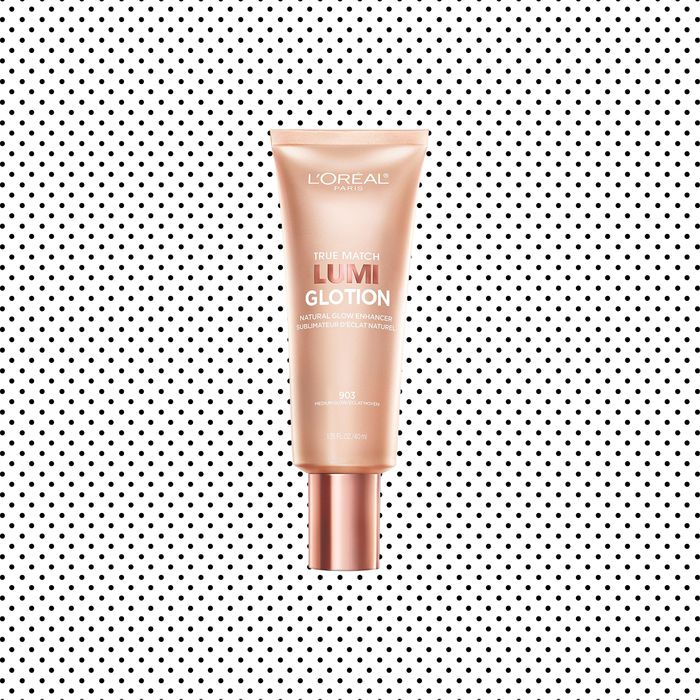 "Fetch" couldn't work, but L'Oréal Paris has a good chance of trying to make "glotion" happen. The latest product from the brand capitalizes on everyone's current obsession with capturing that elusive "glow." New to their True Match Lumi Collection is Glotion — a tinted lotion with hydrating glycerin that contains the shine of a subtle highlighter.
"Glotion" comes in four pearlescent and golden shades: Fair, Light, Medium, and Deep. It's designed to be used in place of a regular moisturizer, over makeup, or dabbed on cheekbones, the nose, and under eyebrows. Unlike a straight-up highlighter, it's lighter, less intense, and not strong enough to be considered strobing.
The makeup–skin care hybrid is available now to refresh skin during these bitter winter months. It doesn't contain sun protection, but you can monitor UV exposure with L'Oréal's sister company's new wearable tech thumbnail sticker.
If you buy something through our links, New York may earn an affiliate commission.