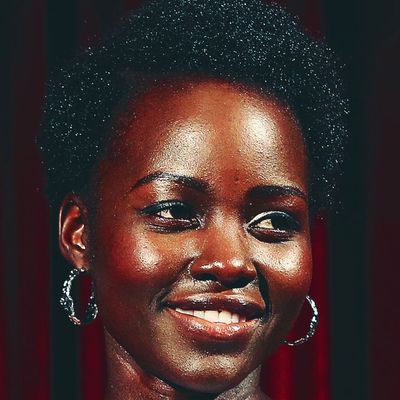 Lupita Nyong'o.
Photo: Robin Marchant/Getty Images
Academy Award–winning actress Lupita Nyong'o is at work on her first children's book, Sulwe, the New York Times reports.
The story centers on the title character of Sulwe, a 5-year-old Kenyan girl who is self-conscious about the color of her skin, and is determined to lighten it. But, over the course of the story, with the help of her mother, Sulwe comes to see herself differently.
"Sulwe is a dark skinned girl who goes on a starry-eyed adventure, and awakens with a reimagined sense of beauty," Nyong'o wrote today in an Instagram post announcing the book.
"She encounters lessons that we learn as children and spend our lives unlearning. This is a story for little ones, but no matter the age I hope it serves as an inspiration for everyone to walk with joy in their own skin," Nyong'o added.
Sulwe is due out in January 2019, and will be published by Simon & Schuster Books for Young Readers.