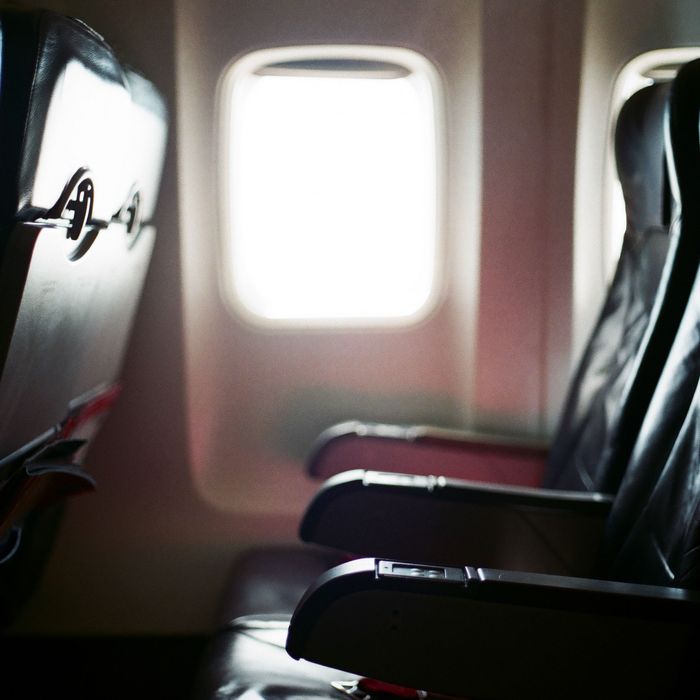 Photo: Jason Black/EyeEm/Getty Images
Commercial airlines have a sexual-assault problem, and the most recent reported incident occurred earlier this week. According to the Chicago Tribune, federal authorities arrested a 34-year-old man after a 22-year-old woman said he unbuttoned her pants and shirt and put his hand down her pants while she was asleep on an overnight Spirit Airlines flight from Las Vegas to Detroit.
Federal prosecutor Amanda Jawad said that the man, Prabhu Ramamoorthy — who was sitting between the victim and his wife — allegedly stopped groping the 22-year-old as soon as she woke up. The criminal complaint said the victim swiftly reported the incident to a flight attendant in the back of the plane, where she stayed for the remainder of the flight.
According to Jawad, two flight attendants told federal investigators that when the victim reported the crime, both her shirt and pants were undone and she was crying. The woman said the assault occurred around 5:30 a.m., a little under an hour before the plane landed.
Ramamoorthy was arrested after the plane landed and charged with aggravated sexual abuse, the Tribune reports. On Thursday, he was held without bail after appearing in federal court.
Ramamoorthy told agents that he was fast asleep throughout the flight after having taken a "pill," which was later revealed to have been plain Tylenol. He denied the incident and said that his only contact with the 22-year-old was that she had fallen asleep on his knees.
"What makes this offense particularly egregious and the defendant even more of a danger to the community is the fact that it took place on an airplane," Jawad said. "He was brazen enough to do this basically in public, next to his wife where anyone could have seen him."
But the experience isn't all that uncommon, according to reports by CNN and the Seattle Times.
In October 2016, a woman live-tweeted her alleged experience of being sexually assaulted on a flight by a man who reportedly went on to try to kiss another woman on the flight. The victim filed a report with the airline and then spoke with local authorities, who apparently did not take the crime seriously. Given this woman's experience, it's not so surprising that many alleged victims choose not to report sexual assault on commercial flights.
"Police said they would 'give him a talking to' & 'it's not the crime of the century,'" she tweeted.
Stephen Schuler, a spokesman for Spirit, told the Tribune that the company is currently cooperating with law enforcement.