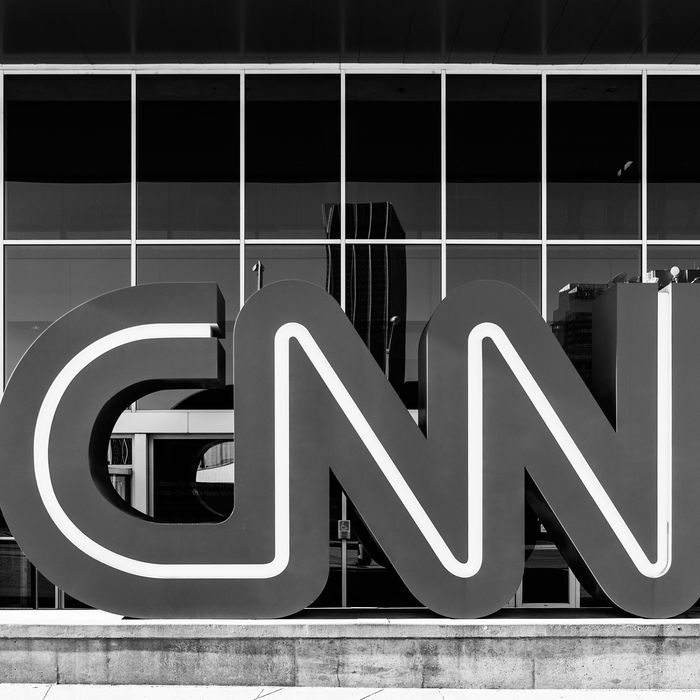 CNN headquarters.
Photo: John Greim/LightRocket via Getty Images
A Michigan man was arrested for allegedly calling CNN headquarters in Atlanta, Georgia numerous times and threatening to kill employees.
WGCL-TV reports that 19-year-old Brandon Griesemer is accused of calling the network 22 times in early January and mentioning "fake news" in his calls, along with promises of extreme violence.
"Fake news. I'm coming to gun you all down," he allegedly said in one call. In another: "I'm smarter than you. More powerful than you. I have more guns than you. More manpower. Your cast is about to get gunned down in a matter of hours." Per WGCL, he is "also accused of making derogatory and racially motivated comments regarding blacks and Muslims in the calls." An FBI investigation led to his eventual arrest.
The idea of "fake news" began as a liberal talking point during the 2016 election, then was adopted by Donald Trump as a personal obsession and go-to dismissal to any negative coverage of his administration. He has repeatedly targeted CNN in such attacks.
Griesemer is being held on a $10,000 bail.