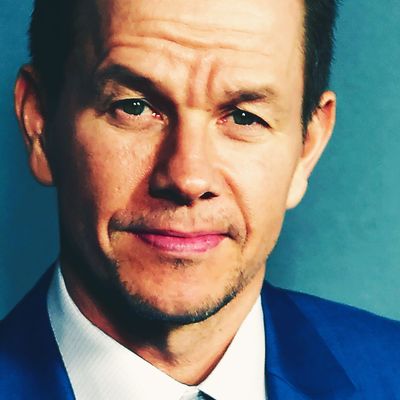 Mark Wahlberg.
Photo: FREDERIC J. BROWN/AFP/Getty Images
After becoming the subject of backlash for the major discrepancy between his and Michelle Williams's pay for All The Money in the World reshoots, Mark Wahlberg has announced that he is donating $1.5 million — the full amount he received — in Michelle Williams's name. Deadline reports that the money will go toward the Time's Up Legal Defense Fund, which advocates for underprivileged women who have experienced sexual harassment and retaliation.
In November 2017, director Ridley Scott decided to remove Kevin Spacey from All the Money in the World, just weeks before the film's release, after Spacey was publicly accused of sexual assault by more than ten men. Christopher Plummer took over Spacey's role and all of the actors were called back to reshoot Spacey's scenes, for which they were compensated. Wahlberg received $1.5 million, while Williams was paid $80 per diem — less than one percent of Wahlberg's earnings.
This morning, Wahlberg issued the following statement: "Over the last few days my reshoot fee for All The Money in the World has become an important topic of conversation. I 100% support the fight for fair pay and I'm donating the $1.5 million to the Time's Up Legal Defense Fund in Michelle Williams' name."
William Morris Endeavor, the agency that reps Wahlberg, Williams, and Scott, announced in a statement of its own that it would be donating an additional $500,000 to Time's Up.
"The current conversation is a reminder that those of us in a position of influence have a responsibility to challenge inequities, including the gender wage gap," the statement reads. "In recognition of the pay discrepancy on All The Money in the World reshoots, WME is donating an additional $500,000 to the Time's Up Legal Defense Fund in Michelle Williams' name, following our $1 million pledge to the organization earlier this month. It's crucial that this conversation continues within our community and we are committed to being part of the solution."
Update, January 14: In a statement provided to Vulture, Williams expressed gratitude to Wahlberg and his agency for their sizable donation. "Today isn't about me. My fellow actresses stood by me and stood up for me, my activist friends taught me to use my voice, and the most powerful men in charge, they listened and they acted," she said. "If we truly envision an equal world, it takes equal effort and sacrifice. Today is one of the most indelible days of my life because of Mark Wahlberg, WME and a community of women and men who share in this accomplishment. Anthony Rapp, for all the shoulders you stood on, now we stand on yours."