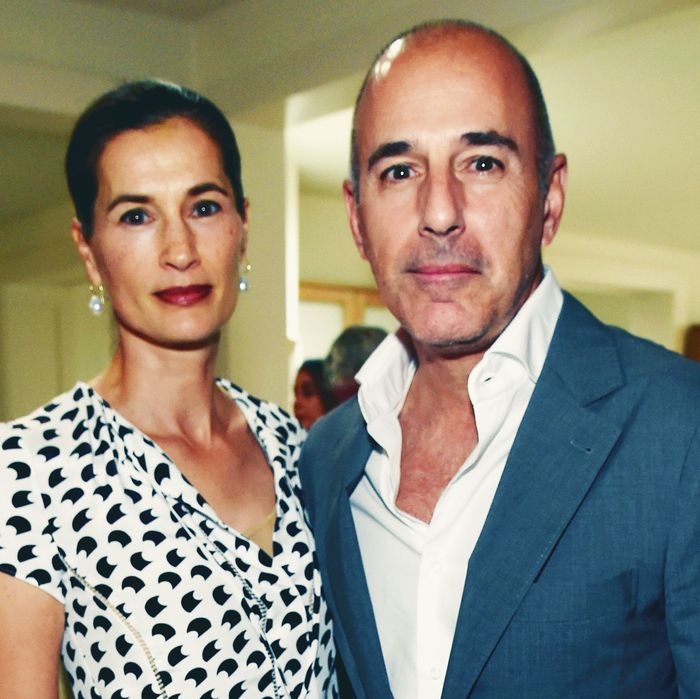 Annette Roque and Matt Lauer.
Photo: Kevin Mazur/Getty Images for The Apollo
Looks like Matt Lauer's plan of spending his post-Today show (and post–sexual harassment scandal) days playing golf and hanging out in the Hamptons has hit a snag: His wife of almost two decades, Annette Roque, has reportedly kicked him out of their Long Island estate.
As "Page Six" reports, Roque has apparently forced the disgraced anchor out of the Hamptons home they shared with their three kids. The gossip column notes that Roque hasn't officially filed for divorce yet, though sources say that will be happening soon.
But luckily for Lauer (who used to make $20 million per year at the Today show), it turns out the estate in question is merely one of several homes he owns in the area. Per "Page Six":
The former Today anchor is staying at another house nearby out east so he can continue to spend time with his kids. He owns a $36 million compound in North Haven, a house in Sag Harbor and a 40-acre horse farm in Water Mill.
So it seems like Lauer still has ample space from which to provide unsolicited feedback to Today producers.