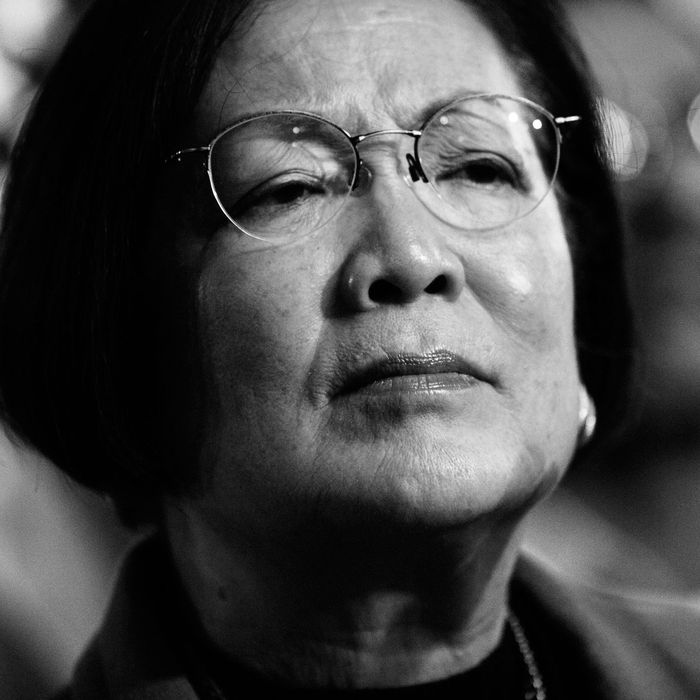 Senator Mazie Hirono, a Democrat from Hawaii.
Photo: Drew Angerer/Getty Images
Senator Mazie Hirono, a Democrat from Hawaii, is not wasting any time. During a hearing for Kurt Engelhardt, Donald Trump's nominee for the Fifth Circuit Court of Appeals, Hirono hit him with a forward question that she has pledged to ask every court nominee: Do you have a history of sexual harassment?
"Since you became a legal adult, have you ever made unwanted requests for sexual favors or committed any verbal or physical harassment or assault of a sexual nature?" she asked Engelhardt. "Have you ever faced discipline or entered into a settlement related to this kind of conduct?"
The Hill reports that Engelhardt responded, "No, senator," to both questions.
While Engelhardt's hearing was the first time Hirono has probed into a court nominee's history of sexual misconduct, according to her Twitter, she will be asking all nominees similar questions under oath. "Like in other industries, our judges are in positions of power," she added.
Hirono has spoken publicly about her own experiences of sexual harassment and was among the senators who called for Democrat Al Franken to resign after multiple women accused him of sexual misconduct. She's also made similar calls for Donald Trump, who has been accused of sexual misconduct by nearly 20 women.
"He's a misogynist and admitted sexual predator and a liar," Hirono said of Trump last month. "The only thing that will stop him from attacking us, because nobody is safe, is his resignation."