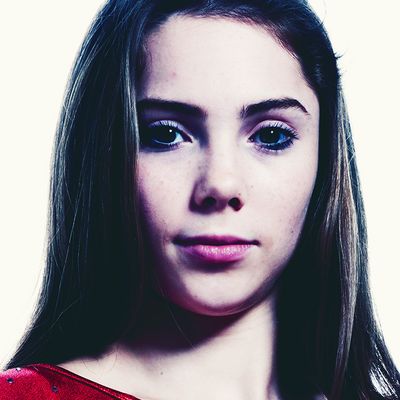 McKayla Maroney.
Photo: Nick Laham/Getty Images
Gold medalist McKayla Maroney is one of 140 gymnasts who has accused former USA Gymnastics team doctor Larry Nassar of sexual abuse, and today she faced her alleged abuser in court.
Nassar has already been sentenced to 60 years in jail for separate child-pornography charges. Now, he faces between 25 to 40 years in prison for molesting young women.
"Dr. Nassar was not a doctor," Maroney said in a statement read by a prosecutor today in court. "He left scars on my psyche that may never go away."
Maroney's statement was one of over 100 victim-impact statements submitted to the court to consider in Nassar's sentencing hearing, which is expected to continue through next week.
But, it wasn't until yesterday that Maroney was cleared by USA Gymnastics to share her experience at the hearing. In 2016, she settled a lawsuit with USA Gymnastics over the abuse, and would have been fined $100,000 for speaking publicly about her experience.
This news led to an outcry, and model Chrissy Teigen and actress Kristen Bell publicly offered to pay Maroney's fine. In response, USA Gymnastics said she was free to speak without retribution.
"Dr. Nassar was not a doctor," Maroney told the court in her statement. "He in fact is, was, and forever shall be a child molester, and a monster of a human being. End of story."
Former gymnasts including Aly Raisman and Simone Biles have also criticized USA Gymnastics for being indifferent to Nassar's behavior. One example they cited was continuing to send young women to the Karolyi ranch training facility where parents were not allowed, and where much of the abuse allegedly occurred.
"It is impossibly difficult to relive these experiences and it breaks my heart even more to think that as I work towards my dream of competing in Tokyo 2020, I will have to continually return to the same training facility where I was abused," Biles wrote on Instagram this week.
In response, USA Gymnastics announced today that they would no longer hold team training camps at the Karolyi ranch and would look for a new location.
"It has been my intent to terminate this agreement since I began as president and CEO in December," Kerry Perry told USA Today in a statement. "Our most important priority is our athletes, and their training environment must reflect this."