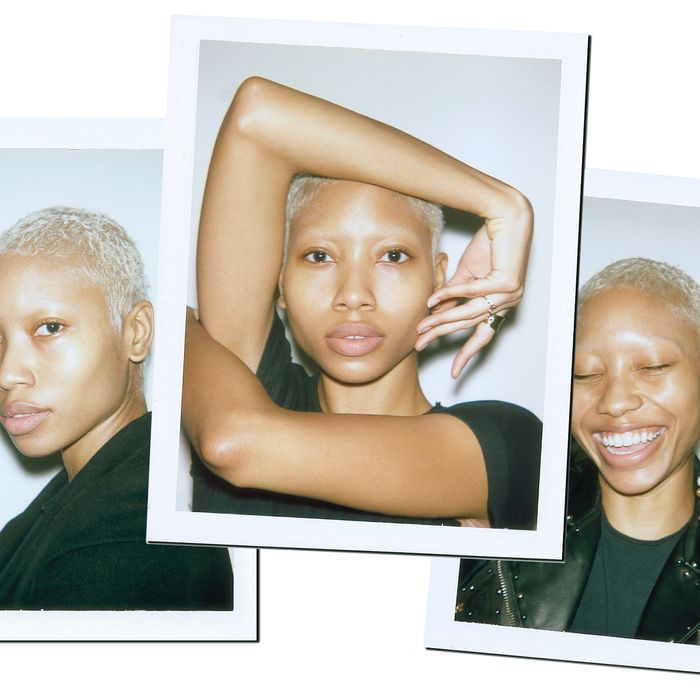 Dominique Babineaux wears a Versace jacket. Photo by Lucas Michael. Produced by Biel Parklee.
Photo: Lucas Michael. Produced by Biel Parklee.
In 2018, you don't come across too many rising-star models with an aversion to social media. But Dominique Babineaux, who has appeared on the pages of Glamour and Allure, and in multiple L'Oréal ads, says she avoids posting. "My managers probably hate that," she said, explaining that she prefers the era of '90s Supers who were more mysterious and private.
Babineaux's own Instagram feed, filled with shots of her wearing all-black outfits in exotic locations, is less a documentation of her everyday life and more a curated portfolio of her work. She spoke with the Cut about Naomi Campbell, allergies, and her worst fears.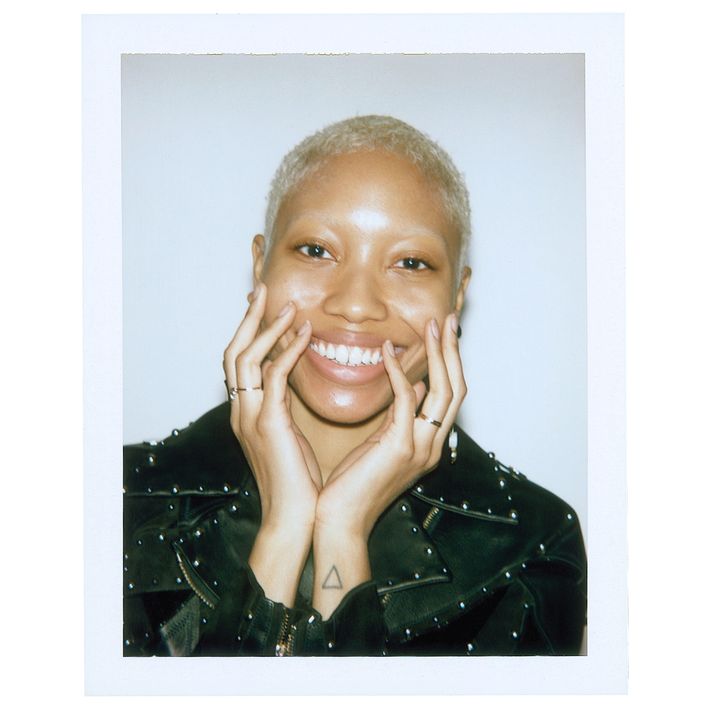 If you could be a magazine, what magazine would you be? Exhibition magazine. It's really artistic and that's something I love more than fashion.
If you could speak to animals, which animals would you want to talk to? I would talk to elephants because I feel like there's something spiritual about elephants. They're so loving. They remind me of my mom.
Sneakers or slippers? Sneakers.
What's something your social-media followers don't know about you? I only have, like, 3,000 followers. I'm not a fan of the social-media movement. I liked how back in the day, with models like Naomi Campbell, you only saw them when you saw them. And it was more mysterious. The industry felt more private. I hate posting — I'm going to say it.
What was the last website you looked at? I want to say it had to do with my skin-care line because earlier I was trying to find prices. I only use Biologique Recherche.
If you could be outfitted by one designer for the rest of your life, whom would it be? Phoebe Philo or Raf Simons. Or a love child of both.
What time is your alarm set for in the morning? Usually my body wakes up before my alarm. Between 7:40 and 8. I can't sleep after a certain time in the morning and I hate it, honestly.
What do you eat for breakfast? I have the same breakfast every day. It's either egg whites and gluten-free toast, or it's Bob's gluten-free oatmeal cups. I eat those with banana.
If you could only eat three things for the rest of your life, what would they be? You're asking a person who is lactose intolerant and celiac. If it was a dreamworld and I didn't have allergies, I would say my boyfriend's mom's pumpkin soup, my mom's enchiladas, and french fries.
Fuck/Marry/Kill? Fuck: Michael Ealy. Marry: Bob Marley. Kill: Racial tension.
If you were a color? I really love black. I wear it all the time. I am black already; I love being black.
If you could be trapped in an elevator with one person, who would it be? That's my worst fear, being trapped in an elevator. I'd want to be with my boyfriend, because he's the only person who could withstand me crying and freaking out all the time.
If you could tell Donald Trump one thing and make sure he would listen, what would it be? Resign, motherfucker.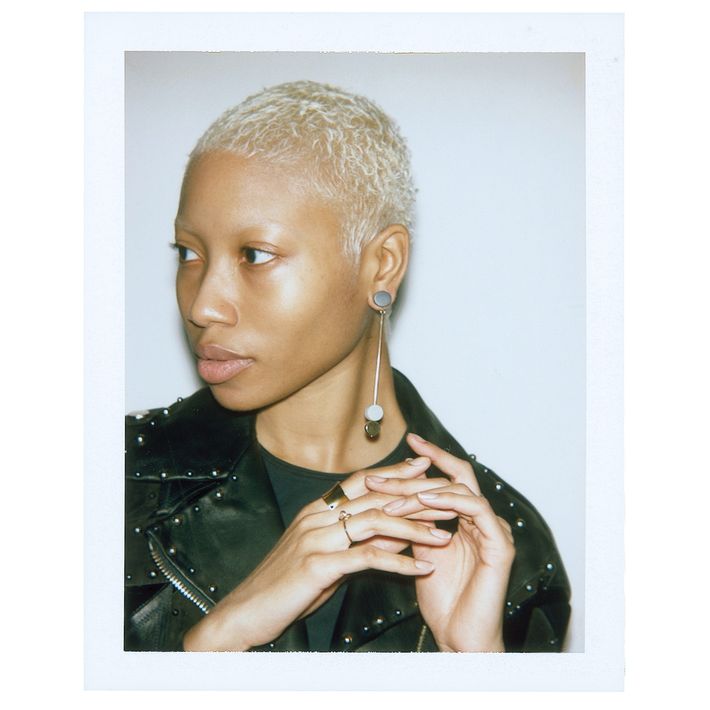 Dominique Babineaux wears a Versace perfecto jacket with studs, $4975 at select Versace stores.