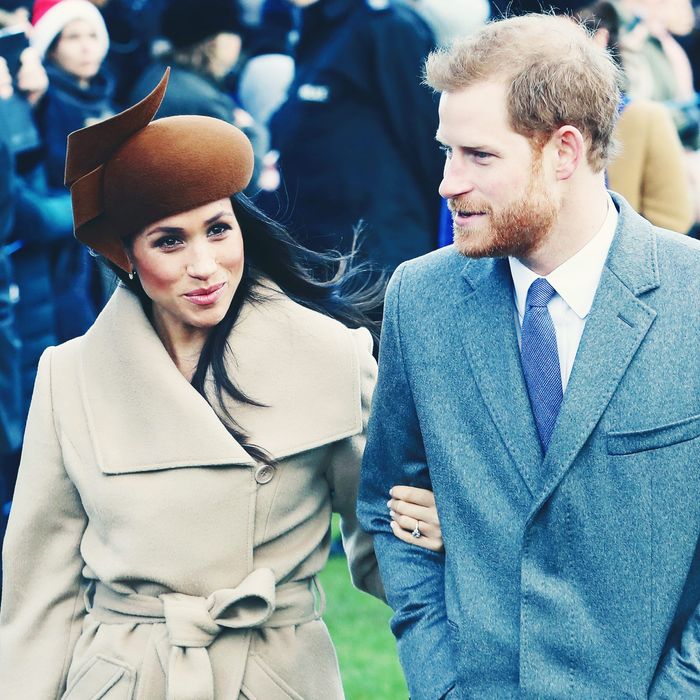 Meghan Markle and Prince Harry.
Photo: Chris Jackson/Getty Images
Although California queen Meghan Markle's half-sister Samantha sure loves to chat with the tabloids about the upcoming royal wedding, the Suits star's "reclusive" father Thomas Markle has stayed mum on the topic — until now. In video obtained by the Sun, Thomas shared his thoughts on Meghan's relationship with Prince Harry over the weekend at a convenience store in Rosarito, Mexico.
Thomas had been asked by a female passerby at the shop about his thoughts on the May royal nuptials. "I think it's wonderful, I'm very delighted. I think they're [a] very good match, I'm very happy for them, Meghan and Harry," Thomas replied in the video, per the Sun. "I love my daughter very much — Harry's a gentleman."
Before his new comments, all Thomas had said about the relationship was that he would "love" to walk his daughter down the aisle. However, it was reported last week that Meghan actually wants her mother, Doria Ragland, to escort her instead, since she apparently isn't particularly close with her dad.
But it seems that Thomas doesn't want to say much more on the subject, because he then told the convenience store interviewer, "Now leave me alone, please. Don't bother me anymore. No more flashing cameras in my eyes or I'll flash back."