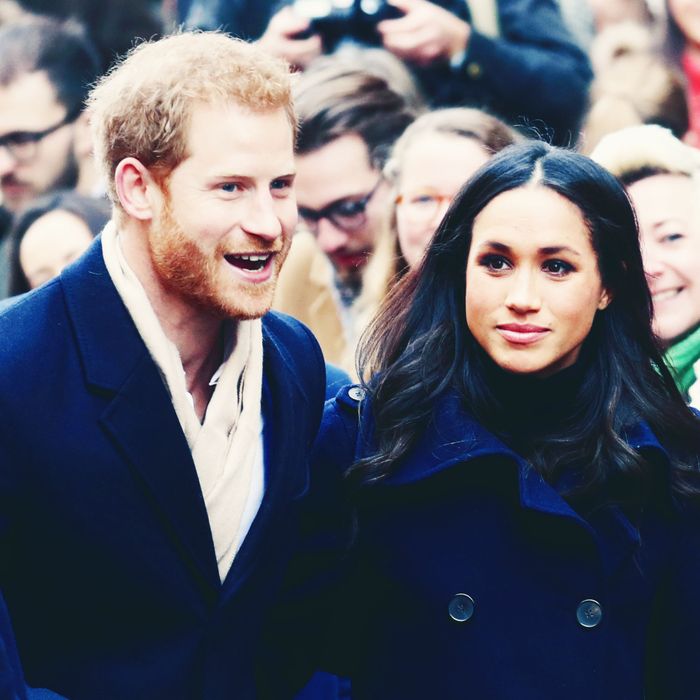 Prince Harry and Meghan Markle.
Photo: Chris Jackson/Getty Images
California queen Meghan Markle and royal ginger Prince Harry reportedly caught a British Airways flight to Nice, France, before New Year's Eve — and they sat in the back of the economy section, right by the toilets. Royals: They're just like us!
The Daily Mail reports Markle and Prince Harry boarded their 9:55 a.m. flight out of Heathrow before any other passengers, to avoid attention. They reportedly took up three rows of economy seats on either side of the aisles, and were accompanied by three "edgy and nervous" bodyguards. Prince Harry was in a baseball hat, while Markle wore one of her beloved beanies.
Once they arrived in the South of France, however, the soon-to-be-married couple's holiday took a fancier turn: According to the Daily Mail, they then set off for Monaco to ring in the new year with friends — traveling via private helicopter.