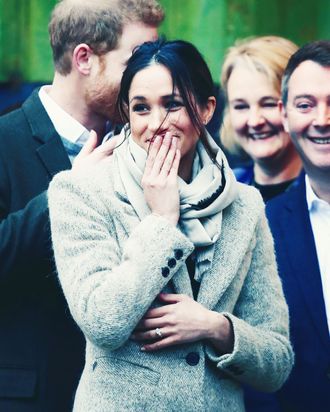 Meghan Markle.
Photo: Chris Jackson/Getty Images
You'd think by now California queen Meghan Markle would be used to getting inundated by cheers from her (soon-to-be) adoring subjects. But as the lip-gloss maven proved during an official appearance with ginger fiancé Prince Harry on Tuesday, she still seems to be surprised by all the attention.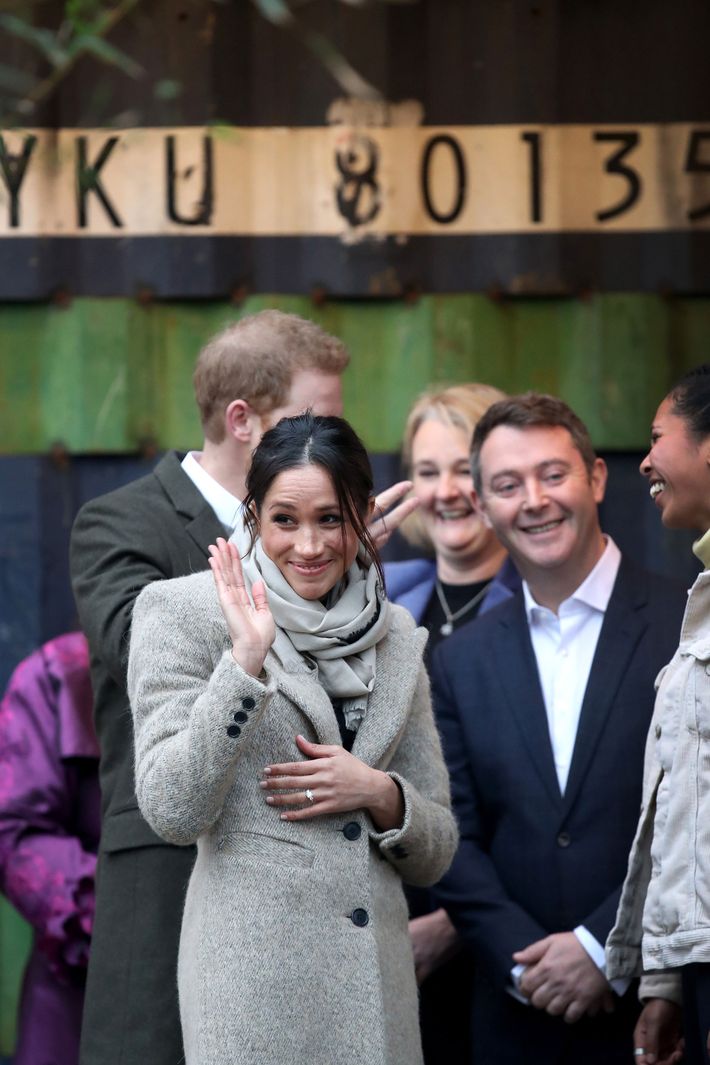 During Markle and Prince Harry's second royal outing — this time, at radio station Reprezent 107.3FM in London — the engaged couple was, per usual, met by cheers from those waiting outside the station. However, when Markle turned to give a cute wave to the crowd, they went absolutely wild — and she covered her face in a move that could only be described as "aw, shucks."
And of course, during their appearance, Markle and her prince once again looked like an extremely attractive and well-dressed couple in an ad that would surely convince us to buy absolutely anything.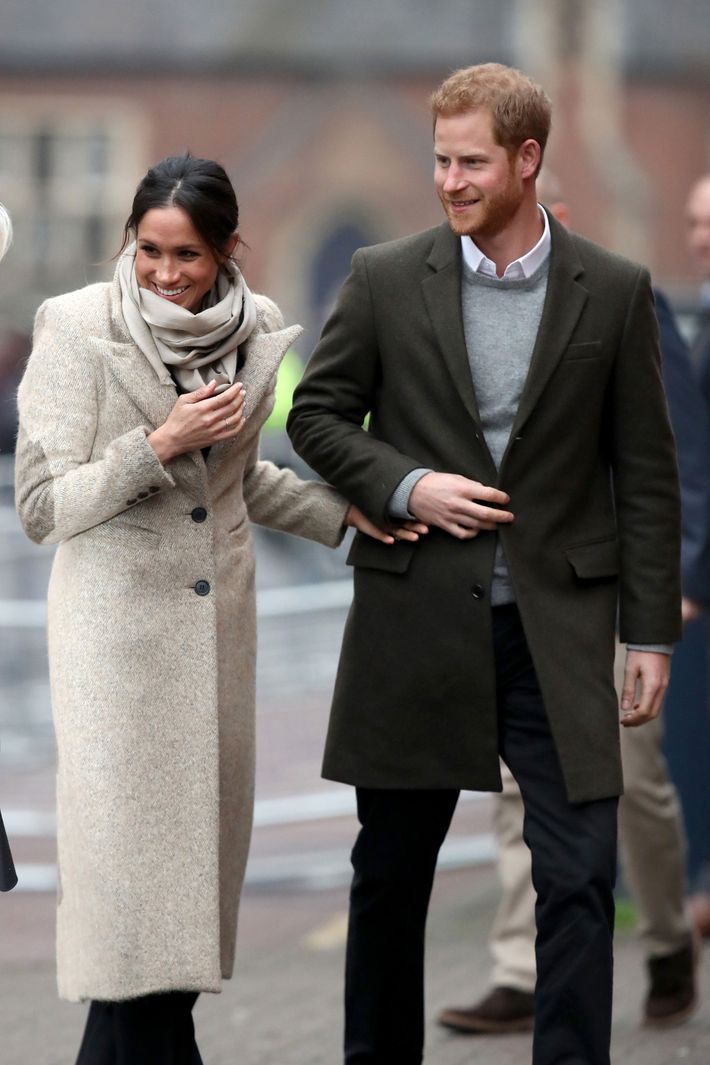 Those two!