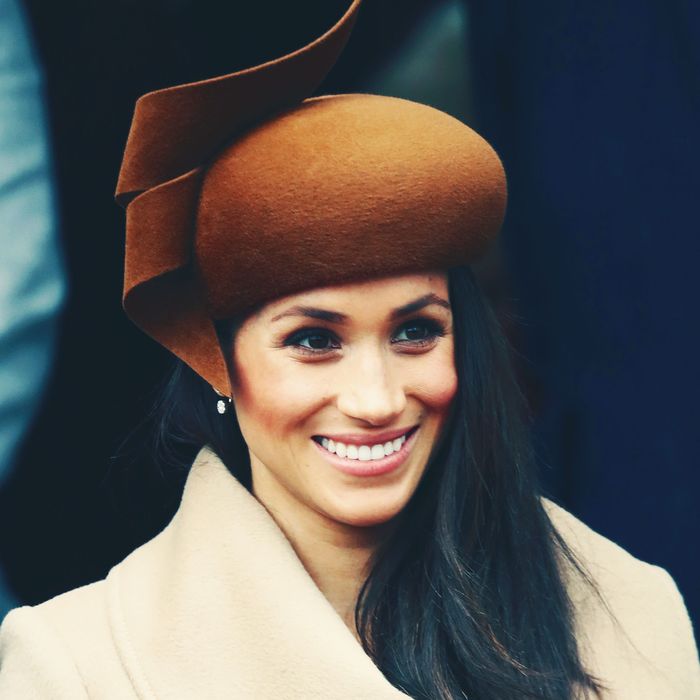 Meghan Markle.
Photo: Chris Jackson/Getty Images
Did you hear? Lifelong feminist and calligraphy aficionada Meghan Markle is marrying a royal ginger. With less than five months to go until their wedding date, Markle and Prince Harry are hustling to formalize their guest list and bridal party, and perhaps even, a beauty action plan. In an interview with Marie Claire, Markle's facialist Nichola Joss explained how she's helped other brides with the latter.
"The last two months before your wedding should be focused on getting calmer, more hydrated skin, rather than getting more aggressive with your face, since corrective treatments can require a ton of downtime and healing," Joss explained, adding: "Anything corrective, like acid peels, intense microdermabrasion, or laser treatments, should be done between three-to-five months before the wedding, but not closer."
Also on Joss's pre-wedding agenda? Regular facial massages and cryotherapy: the controversial treatment where customers stand in a vat of subzero air for three minutes. But if cryotherapy is outside of your pain or budget threshold, Joss recommends using a chilled jade roller on your face to reduce puffiness instead.
But maybe Markle doesn't even need to take on these treatments. Even Joss conceded that "Meghan has the most amazing skin."