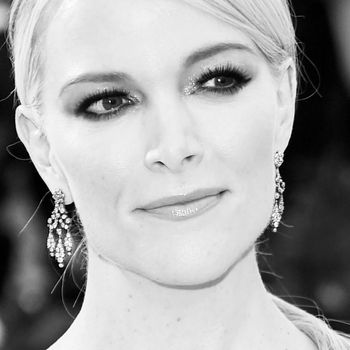 Megyn Kelly.
Photo: Dimitrios Kambouris/Getty Images
Despite reportedly struggling to get celebrity guests to appear on her NBC show, Megyn Kelly is being picky when choosing who to allow on her eponymous daytime show. According to Page Six, there's one person whom she has flat-out refused: Michael Wolff, author of Fire and Fury: Inside the Trump White House.
It's probably not Kelly's smartest decision, given her ratings are bad and Wolff's appearance would undoubtedly pull in viewers. The book, which details the inner workings of the White House — and reveals truly insane details about Trump's hair, Ivanka's presidential aspirations, and alleged staff relationships — was released four days ahead of schedule and is already No. 1 on Amazon.
But it seems as if Kelly is still upset over Wolff's Newsweek piece about her NBC deal, which makes sense. Wolff did describe Kelly as "the era's most hardcore Eve Harrington case — soulless, heartless, shameless, avaricious, etc."
According to an insider who spoke to Page Six, Wolff agreed to appear on her show, to which Kelly responded, in divalike fashion, "Absolutely not."