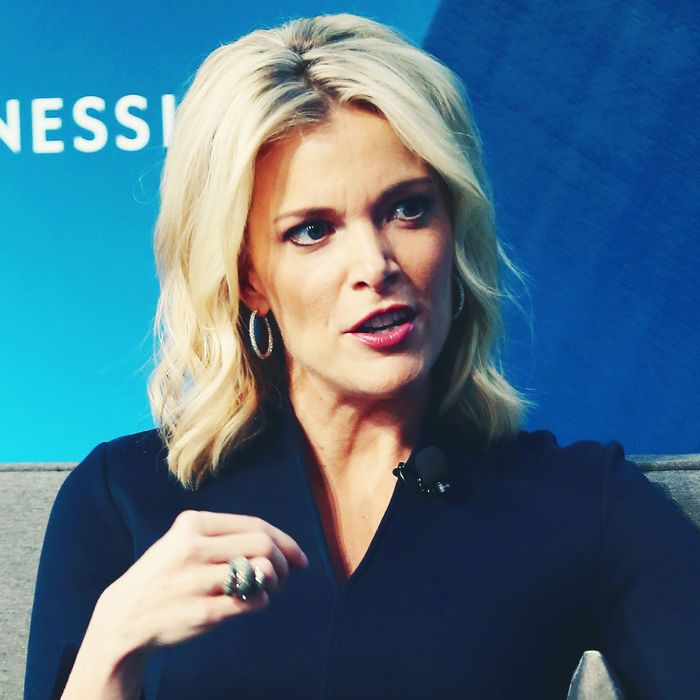 Megyn Kelly.
Photo: Monica Schipper/Getty Images
The off-screen drama doesn't stop for Megyn Kelly Today. A writer was reportedly fired from the show this week, after calling out a "toxic and demeaning" work culture and specifically pointing fingers at two top execs, Jackie Levin and Christine Cataldi. "Page Six" reports that Kevin Bleyer, a former writer for The Daily Show, sent an email to NBC human resources on Tuesday referencing the tough language Levin and Cataldi used, and alleged that they "bullied" more junior staffers. There is no reference to Kelly in the email, which was first published by the Daily Mail.
"I'm sad to say … the executive incompetence continues — as does the dysfunctional management, abusive treatment, maddening hypocrisy, staggering inefficiencies, acidic and deficient communication, and relentless scapegoating. Jackie Levin persists in creating a toxic and demeaning environment, and Christine Cataldi enables and reinforces it."




I know Jackie and Christine previously intended (and perhaps still do intend) to replace staffers who offer any kind of pushback or speak up for themselves. I have personally overheard these conversations myself. If that happens — if there is any retaliation at all — I anticipate there may be further action through official legal avenues."
A rep for NBC News stood by the producers, saying, "Jackie and Christine are being attacked unfairly. They are both excellent and experienced producers, and have the full support of everyone here."
Since Megyn Kelly Today started last fall, it's been a constant source of NBC discord — including "warring" with NBC execs over guests, refusing to book Fire and Fury author Michael Wolff, who called her "soulless," reportedly negatively affecting ratings for the whole Today franchise, and earning a scowl from Jane Fonda on air. However, this is the first time Kelly's show has been accused of bullying, and comes while NBC is wading through its post–Matt Lauer HR nightmare.