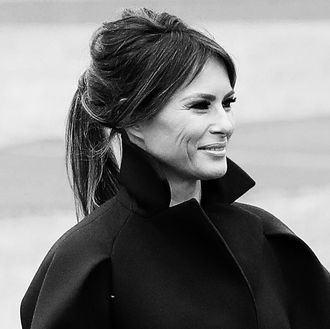 Melania Trump.
Photo: Chung Sung-Jun/Getty Images
Later this week, President Donald Trump will venture to Davos, Switzerland, to rub elbows with the global elite at the World Economic Forum. But First Lady Melania Trump, who was once planning to accompany him, is no longer going along on the trip.
Her communications director told CNN this was over "scheduling and logistical issues." However, many have pointed out that this abrupt change in plans comes amid rumors that her husband slept with adult-film star Stormy Daniels in 2006, shortly after Melania gave birth to Barron.
Then again, there is also the possibility that Melania (reasonably) backed out after seeing the weather situation over there.