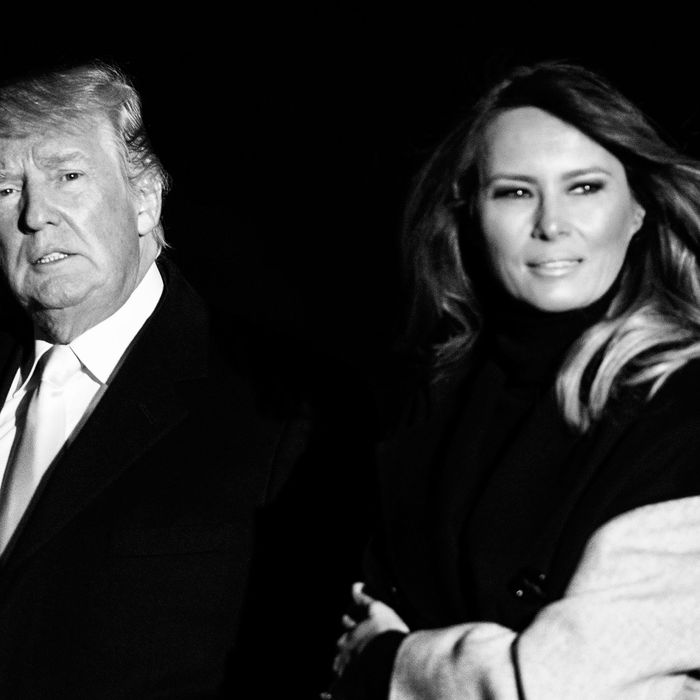 Donald and Melania Trump.
Photo: Pool/Getty Images
After Melania Trump cancelled her plans to mingle with the rich and powerful in Davos with Donald Trump this week, rumors started circulating that the growing Stormy Daniels–Trump scandal has caused marital strife between the President and First Lady. But according to Melania's spokesperson, Stephanie Grisham, the First Lady is simply "focused on her family and role as FLOTUS."
Grisham was ostensibly responding to The Daily Mail's report yesterday that Melania has spent multiple nights at a D.C. hotel, calling the claim and earlier rumors "flat-out false" in a dramatic tweet.
"BREAKING: The laundry list of salacious & flat-out false reporting about Mrs. Trump by tabloid publications & TV shows has seeped into 'main stream media' reporting. She is focused on her family & role as FLOTUS — not the unrealistic scenarios being peddled daily by the fake news," she wrote.
While Grisham is clearly fed up with the circulating rumors, Trump has yet to respond himself.