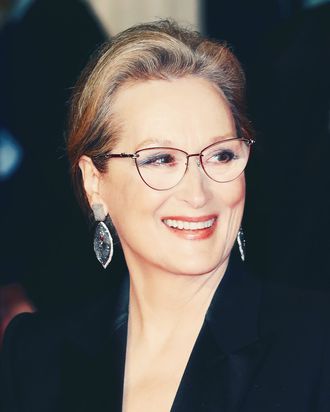 Meryl Streep.
Photo: Tristan Fewings/Getty Images
Bad news for all the other up-and-coming Meryl Streeps in Hollywood: The 68-year-old future star of Big Little Lies has filed an application with the U.S. Patent and Trademark Office to trademark her name, TMZ reports.
If approved, Streep would have a monopoly over her name being used for any entertainment services, including "live, televised, and movie appearances by a professional actress and entertainer," as well as "public speaking engagements, autograph signings, and websites related to motion pictures."
Streep submitted her application last week, but according to the Trademark Office's database, it won't be assigned to an examining officer for several months. So make sure to stage all your fake Meryl Streep autograph signings before then.