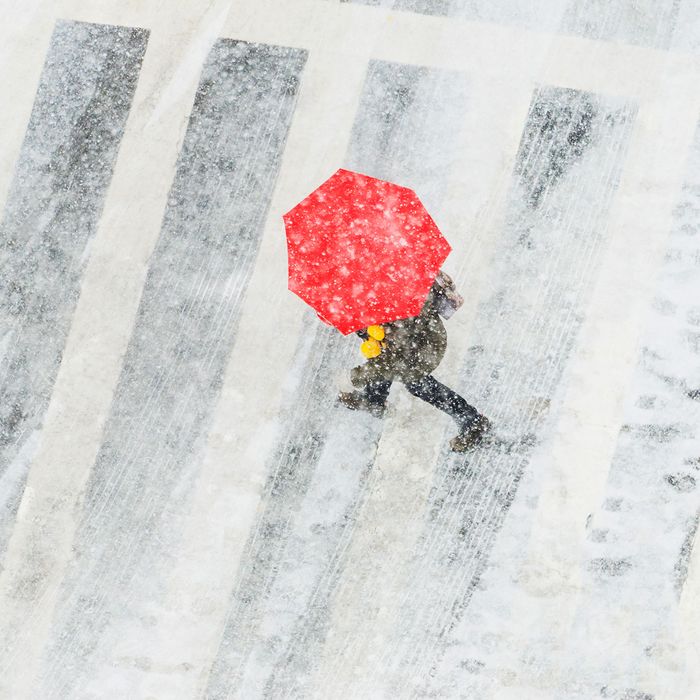 Photo: Mitchell Funk/Getty Images
If you live in the eastern United States, then you've probably spent the last week or so (rightfully) complaining about how cold it is. And now — Happy New Year! — it's about to get worse. How much worse, exactly? Well, meteorologist and Washington Post weather editor Jason Samenow does not mince words when telling us.
For starters, his article's headline begins with "Monster storm to blast East Coast" and manages to end with "before polar vortex uncorks tremendous cold late this week." Winter weather is already living its best life in 2018.
As for the storm itself, it's starting in Florida on Wednesday before "explosively intenstifying" and will include features like "exceeding hurricane force," a "bomb cyclone," "wicked cold air," the "mother lode of numbing cold," and the "most bitter in brutal blasts." Jason, it appears, is loving this.
Stay safe out there, everybody.