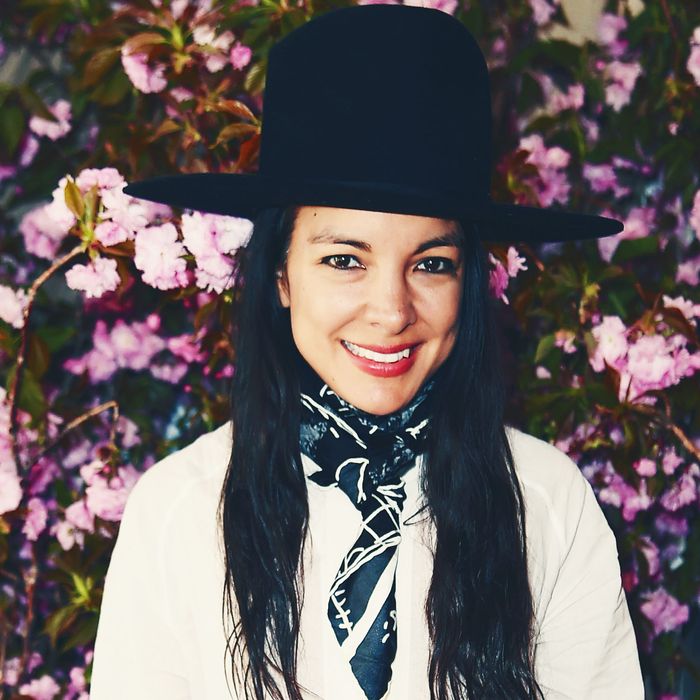 Miki Agrawal.
Photo: Nicholas Hunt/Getty Images for Glamour
It's been a while since we've heard anything from Miki Agrawal, the controversial founder of period underwear company Thinx. In early 2017, the "She-E.O." stepped down from her company after her almost maniacal intent on ignoring boundaries and embracing taboos resulted in complaints about a toxic work environment and sexual-harassment allegations against her. So what's she been up to besides giving away breast milk to make lattes at Burning Man?
Well, she's focusing on her bidet attachment start-up, Tushy. (For the record, I don't think this is a terrible idea — America could use a more robust bidet-ing culture.) But part of this evidently includes promoting said start-up with DIY anal bead kits.
Fast Company reports that editors were invited to Agrawal's home* for what appears to be a butthole-themed event and, among other goods in the invitation, they received a DIY anal-bead kit. "Recipients are meant to string the six tiny beads onto a piece of cheap black twine," they explained. "Then pop it into their butts for a little self-pleasuring."
Look, I get it. We love crafting! Pinterest is huge! It's fun to make something tangible you can be proud of! But as far as things you should just pay something for instead of DIYing them, anal beads are near the top of that list, right next to gas line repairs and dental surgery.
You have to hand it to Miki, though: She remains a true innovator in the space of making people say " … why?"
*This post has been corrected to show that the event has not happened yet.