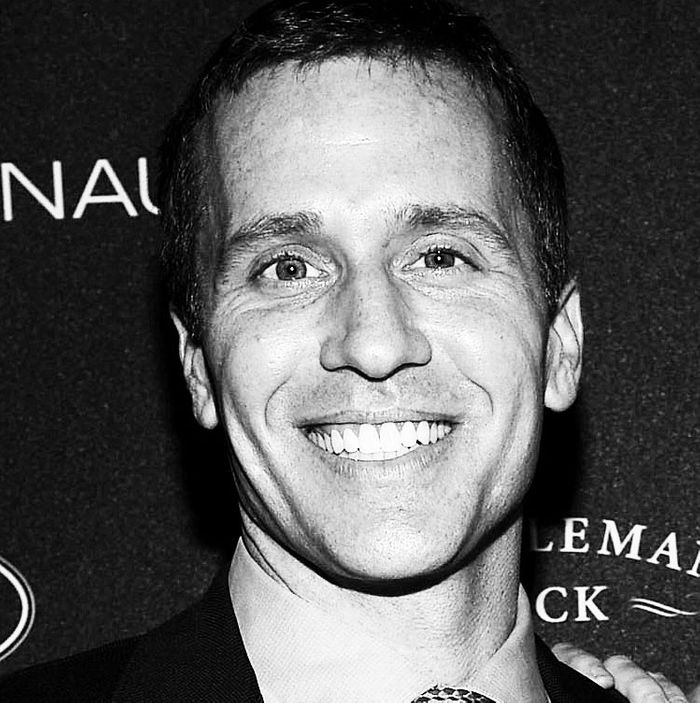 Governor Eric Greitens.
Photo: Larry Busacca/Getty Images for GQ
On Wednesday night, Missouri governor Eric Greitens admitted to having an extramarital affair "a few years ago." The Republican politician's revelation came amid allegations that he had threatened to release nude pictures of the woman if she spoke out about their relationship.
According to the Washington Post, Greitens, 44, reportedly had an affair with his former hairstylist, who has not been named publicly. Local TV station KMOV reported on Wednesday that Greitens attempted to blackmail the woman into staying quiet about the affair, but the Post reports his lawyer has denied the allegation.
However, KMOV aired a recording made by the woman's "jealous" ex-husband, in which she was heard saying that Greitens invited her to his home in 2015. Per the Post:
Once she arrived, he told her he would show her how to do pull-ups, taped her hands to exercise rings and blindfolded her, all with her consent. Then, to her shock, she alleged, he snapped photographs of her naked and threatened to distribute the pictures if she revealed the relationship.
In a joint statement posted to Facebook on Wednesday night by Greitens and his wife, Sheena Chestnut Greitens, the couple wrote that "a few years ago … there was a time when he was unfaithful in our marriage. This was a deeply personal mistake. Eric took responsibility, and we dealt with this together honestly and privately."
The Post notes that Greitens has been a newly rising star in the Republican Party with an impressive résumé — he was a former Navy SEAL lieutenant commander, as well as a Rhodes scholar, Ph.D., and White House fellow. He was elected as the Missouri governor in 2016 after a campaign that emphasized that he was a "family man."