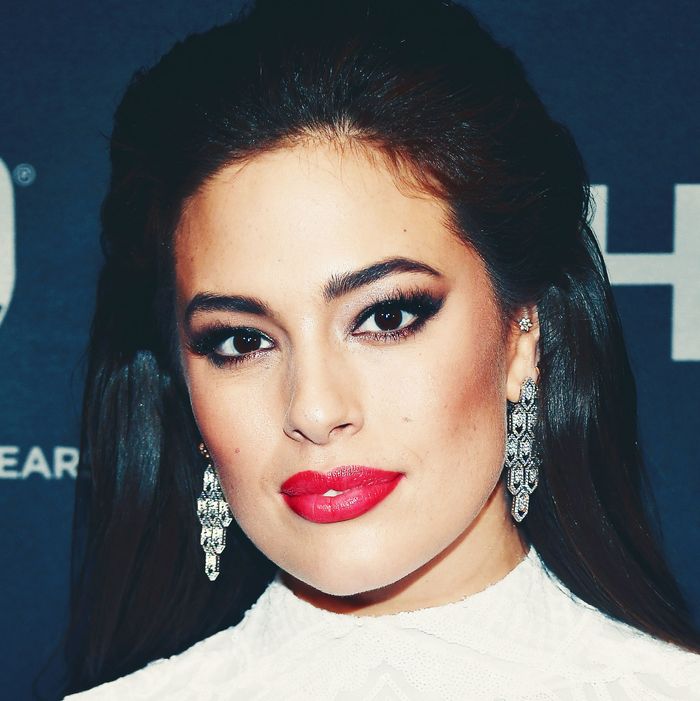 Ashley Graham.
Photo: Frazer Harrison/Getty Images
On Tuesday's episode of The View, model Ashley Graham opened up about her own experience of sexual harassment as a 17-year-old model. After talking a little bit about the allegations against photographer Terry Richardson — Graham has worked with Richardson in the past, although she says he did not behave inappropriately toward her — she went on to reflect on an incident early in her career, when a photo assistant pulled her aside during a big campaign.
"He lured me into this hallway, pushed me into a closet," she described. "He exposed himself and he said, look at what you did to me all day long, now touch it," Graham recalls, adding that she "freaked out" and ran away, while praying that nobody else would find out about the incident. "I thought to me, I'm never going to be hired for a job again. I'm going to be the difficult model and nobody's going to want to work with me if they know that something like that happened," she continues.
Graham adds that if she'd known then what she knows now, with countless women speaking out about their own assault and harassment stories, she would have responded differently. "I would have smacked that guy and been like, he's a pedophile," she says. "I probably would have just started screaming. I would have called my agency, who knows what would have happened." In conclusion, she adds: "the movement is working … I really feel like there's women who are standing up and saying no, me too, and I'm going to watch out for my sisters on set."