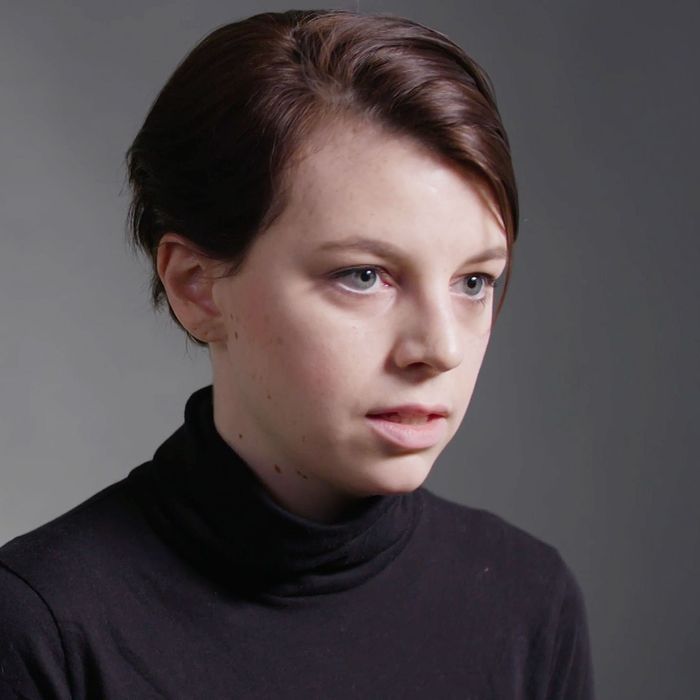 Moira Donegan.
Photo: Courtesy of The New York Times
Back in October, a Google spreadsheet known as the "Shitty Men in Media" list began to circulate online. In the post-Weinstein reckoning, it was meant to be a way for women to privately and anonymously add allegations of sexual misconduct by men in the industry; by the time it was pulled down it had over 70 entries. The identity of the list's creator was a secret until last week — after rumors that she'd be outed in Harper's March issue, Moira Donegan came forward herself in an essay for the Cut.
Donegan has since given a video interview to the New York Times in which she discussed seeing the spreadsheet grow, her life since then, and what's next for the #MeToo movement.
"Some of the incidents that were described there gave me nightmares. Some of them were really very violent," she said. "When I was watching the spreadsheet fill up it became clear to me that a problem I had already understood as widespread was much, much broader."
Donegan also touched upon the fear of being targeted because she created the list. "I used to, like a lot of New Yorkers, walk around with headphones in all the time," she said. "I can't do that anymore because I have to be more aware of my surroundings and who might see me or be following me."
She concluded, "What I think is next is a lot of hard work for us all."