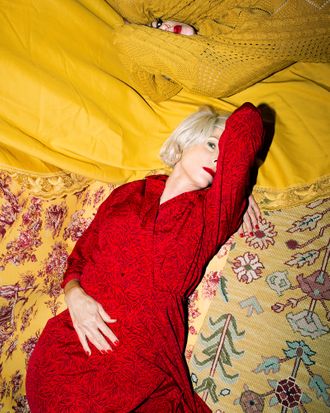 Me Posing as Mom Posing as Marilyn,
2014, by Natalie Krick.
Photo: Courtesy of the Artist
Using high-flash studio lights and riotous colors, photographer Natalie Krick captures women — often her mother, sister, and herself — in provocative poses meant to mock popular beauty standards about aging. She has styled her mother in sexy poses and erotic costumes since 2013, when she moved home from Chicago to Colorado. As her photos progress, the women's identities seem to morph together and become interchangeable.
In her series, "Natural Deceptions," on view now at the Aperture Gallery in New York, Krick oscillates between photographing her mother, sister, and self on patterned bedspreads, velvety swathes of pink carpet, and freshly mown lawns. She says she's inspired by '60s- and '70s-era Playboy magazines, and '90s pop stars like Britney Spears, noting that "the same poses and the same ideals have been repeated, over and over." The fashion photographer Guy Bourdin, known for fetishizing female legs, is also an influence, as Krick plays with the idea that opening a magazine's pages is analogous to spreading a woman's legs.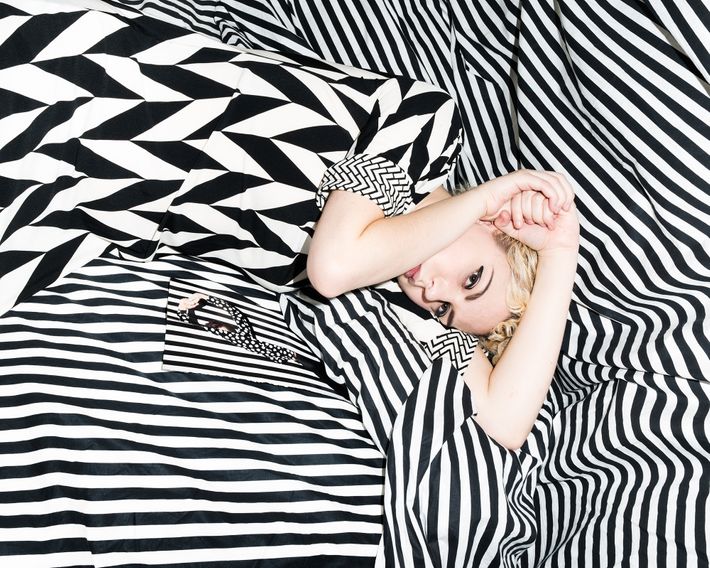 In Thigh Gap, Krick poses nude in front of a glossy, wood-paneled backdrop — concealing her crotch and inner thighs with a sticky paper that's the same texture as the wall. The self-portrait pokes fun at the absurdity of the thigh-gap trend. "I wanted to give this illusion of my body taking up less space — and reference those Photoshop mishaps, like one photo from Target's website where a woman's body reveals flaws in the digital editing," she explains. "I'm trying to make these images a little bit more difficult to consume and harder to look at."
In Krick's book Natural Deceptions, published by Skylark editions, the Cut's contributor Ann Friedman writes, "She is performing for us, and also for herself. That's what makes her so irresistible."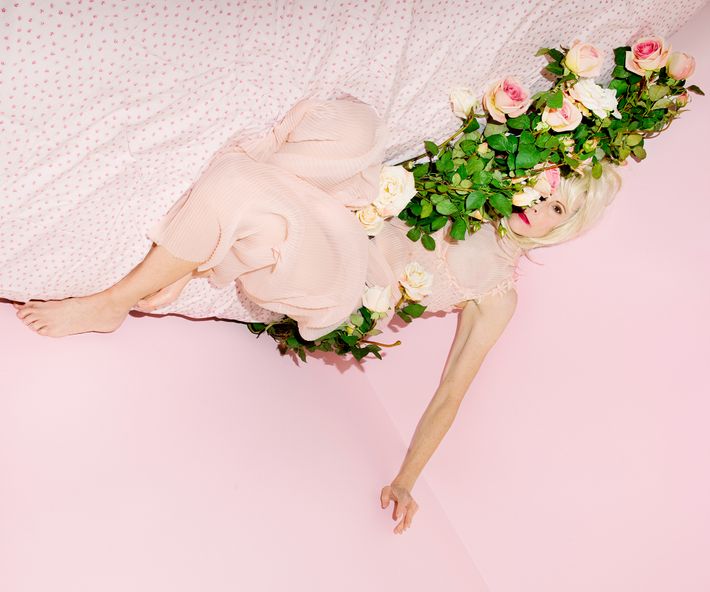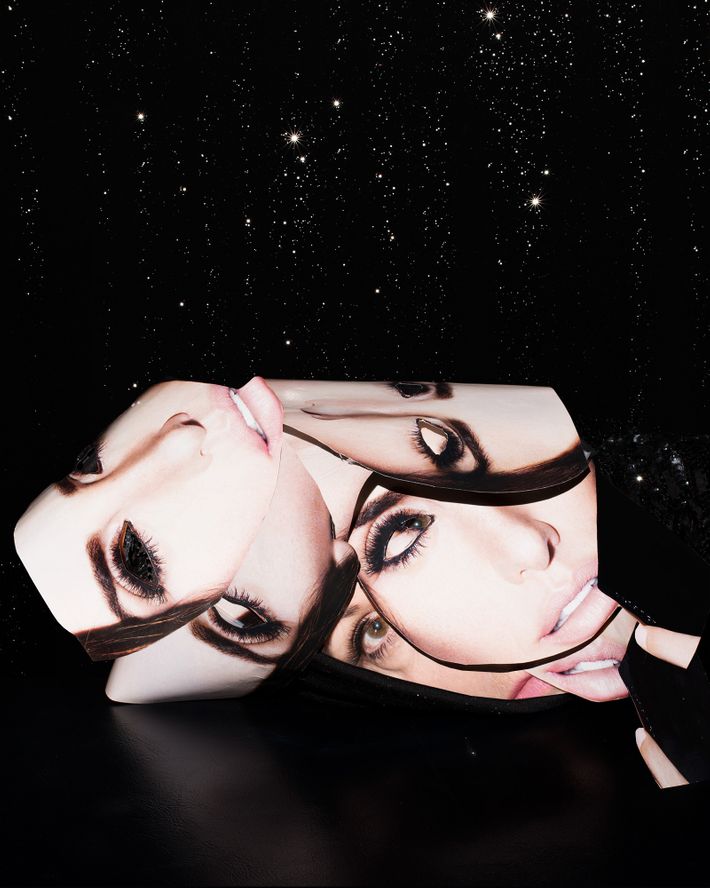 "Natural Deceptions" is on view at Aperture gallery at 547 W. 27th St. through February 3.