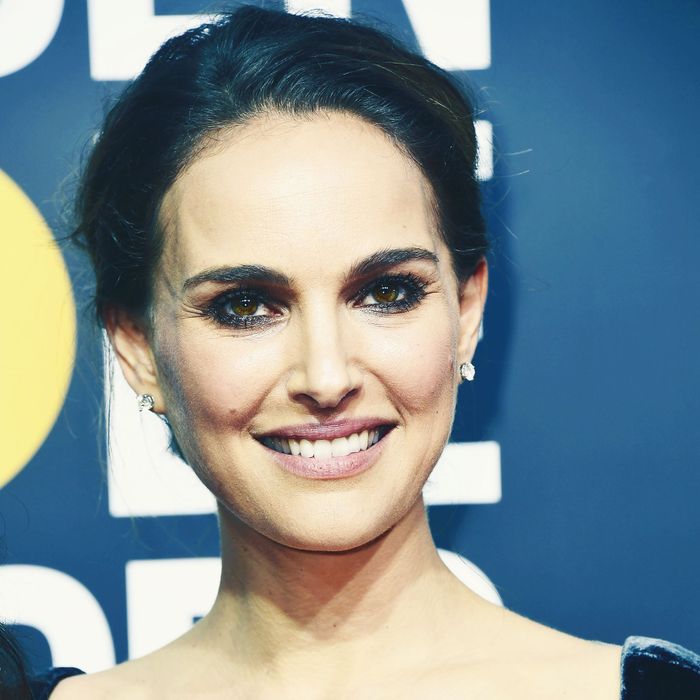 Natalie Portman.
Photo: Getty Images
As one of the leading voices in the #TimesUp movement, Natalie Portman wasn't about to gloss over the fact that all the nominees for the award she was presenting — best director — just happened to be men. Women have historically been shut out of that category and, as fellow presenter Barbara Streisand pointed out later, she herself is the only woman to ever have won a Globe for directing, back in 1984.
And so Portman delivered a line sure to go down in Golden Globes history: " …. and here are the all-male nominees."
The all-male nominees responded with an impressive array of sheepish expressions.
Having Greta Gerwig as the next presenter — given that she was egregiously snubbed for her direction of Lady Bird — felt like the perfect ironic punctuation mark.